Hitman's complete first season has a disc-based release date
31st January, with a briefcase of extra content.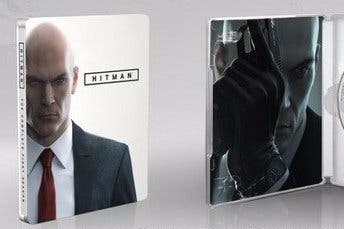 Good news, boxed games fans: Hitman will launch on a disc with a barcode on it early next year, on 31st January.
PlayStation 4 and Xbox One owners can expect to pay £49.99 for Hitman: The Complete First Season. PC players will need to stump up £39.99.
For that, you'll get a Steelbook case, all episodes of the game, the prologue mission, three bonus missions including the upcoming Landslide, a soundtrack, a making of documentary and the Requiem Blood Money pack with classic items.
PS4 owners will also get the six additional Sarajevo Six missions.
We're now up to the fourth episode of Hitman's episodic season, set in Bangkok.
Agent 47 previously got his passport stamped in France, Italy and Morocco. Future trips will take him to the USA and Japan.
Beyond that, the Hitman team has plans for a further two years of episodes, although the game's second season has yet to be greenlit.