Hitman season finale heads to Hokkaido, Japan
Take your shot at the end of the month.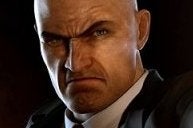 Hitman's season finale is set on the Japanese island of Hokkaido and launches on 31st October.
The sixth and finale season one episode is set against a backdrop of high technology but also traditional Japanese landscapes - so, expect cherry blossoms, hot springs and an "organic sushi restaurant".
Take a very brief peek at the new location in the teaser below:
Hitman's episodic structure has seen the game launch in separate pieces over the course of the past seven months.
Season two has yet to get an official announcement, but developer IO Interactive has said it has drawn up plans for three years of episodic releases in total.