These shiny new PS4 controller colours are now just £40
UPDATE: Plus, all standard colours reduced, too.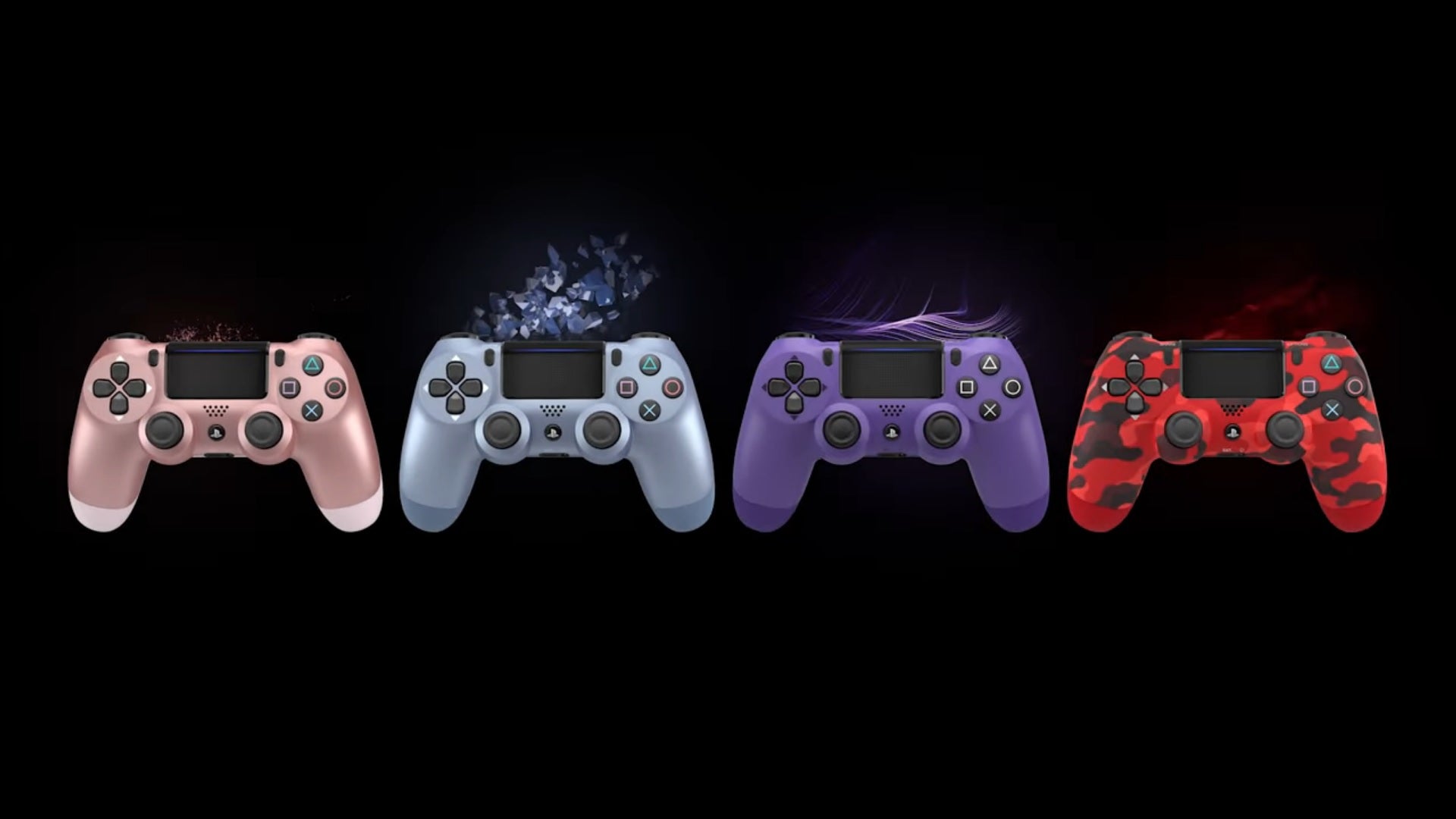 UPDATE: All four of the new PS4 controller colours have already been reduced to £39.99! Scroll down to find where you can get each one. You can also head over to Amazon UK where the entire PS4 controller range is reduced to £39.99.
Back in August, Sony revealed four swish new PlayStation 4 controller colours would be launching later this year - and here's where you can now get your hands on them.
Electric Purple, Red Camouflage, Titanium Blue and Rose Gold are the fresh choices available to you. Sadly, there's no love for Etsy's Colour of the Year: Burnt Orange. Maybe that'll be in the next batch?
But what Sony lacks in following trends it more than makes up for in creating an unnecessarily complicated and fractured system for buying one of these new PS4 controllers. Yay! In the UK, at least, they appear to have given a handful of retailers exclusive rights to sell each different controller.
Amazon has the one in Rose Gold. GAME gets the Red Camo controller. You'll find the Electric Purple controller at Currys PC World. And Titanium Blue? That's finally cropped up at Argos. What this also means is that each store has picked a completely different price for each controller, so it's bad news if Rose Gold was your favourite.
In the meantime, it's a whole lot simpler in the US. All four controllers, all the same price, all in the same place. Easy!
Think you'll be picking up your favourite? These are all ready to ship now in the UK, but those of you in the US will have to wait until the start of next month to get your mitts on them.
Remember, you can always give us a visit over at Jelly Deals to keep up to date with all the latest gaming offers. Right now, you'll find our picks for the best PS4 external hard drive, cheap PS Plus deals and the best price for Nintendo Switch Lite.