Here's everything announced in Nintendo's mini Direct
Shin Megami Tensei 5! Nocturne remaster! Cadence of Hyrule DLC!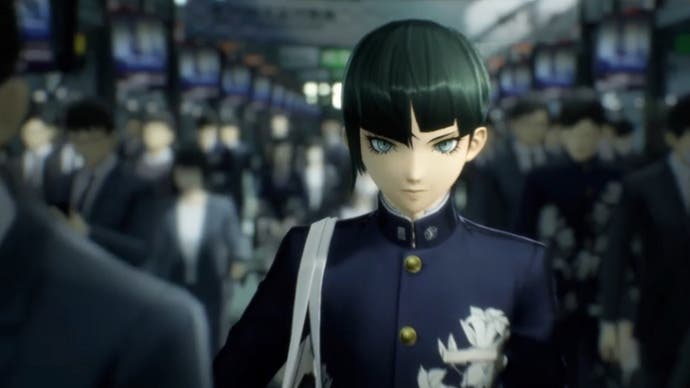 The long-awaited Shin Megami Tensei 5 launches for Nintendo Switch worldwide in 2021.
Nocturne, the third entry in Atlus' role-playing game series, gets an HD remaster for Switch, coming in the slightly more definitive timeframe of next spring.
Both were shown in action during today's Nintendo Direct mini - and made up the bulk of its announcements.
The other reveal of note was a Cadence of Hyrule season pass containing three DLC slices, the first of which is out today.
These three packs add five new characters, 39 new songs and an additional story featuring Skull Kid, respectively.
Cadence of Hyrule's second and third DLC packs launch before October, and if you buy them all via the season pass you get some new Link and Zelda costumes.
Upcoming Hi-Rez Studios shooter Rogue Company and WWE2K Battlegrounds were also shown.