Here's another brief look at the next Dragon Age
Good egg.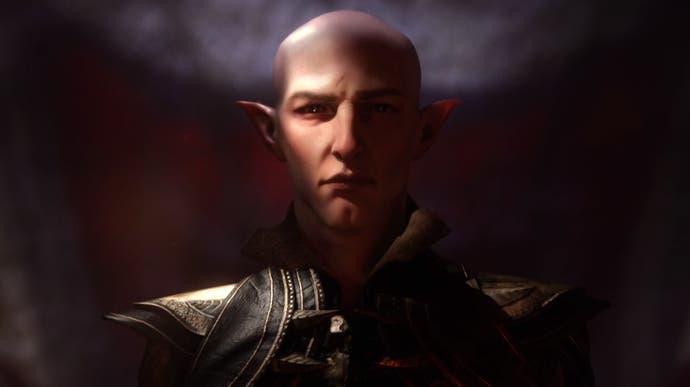 Tonight we got another brief look at the next Dragon Age, which from the below trailer looks a bit like it may end up eventually just being called "Dragon Age". Or not. New details from tonight's Game Awards trailer are thin on the ground.
We saw cities and countryside that may very well be from the game's expected new setting of Tevinter. We heard that the game would feature a new protagonist (no surprise there) and it sounds like they'll have a more down-to-earth approach. You will not have a glowing all-powerful hand this time around.
And we saw everyone's favourite returning character/egg Solas.
While it's lovely to get a new look at the game from BioWare, especially after this month's news of departures from the studio, it's probably worth keeping your excitement for any kind of impending release in check. Tonight's trailer stated clearly it was not gameplay, and it feels like we're still a way off seeing this one come out of the oven.
Here's the new footage to gaze at: