Here's a brand new card from Hearthstone's next expansion
It'sssss good.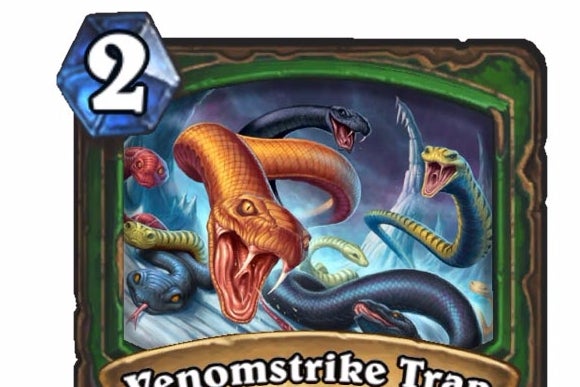 Blizzard has given us a new card to reveal from Hearthstone's next expansion Knights of the Frozen Throne. It's named Venomstrike Trap, and is a Hunter-class Secret.
Here it is: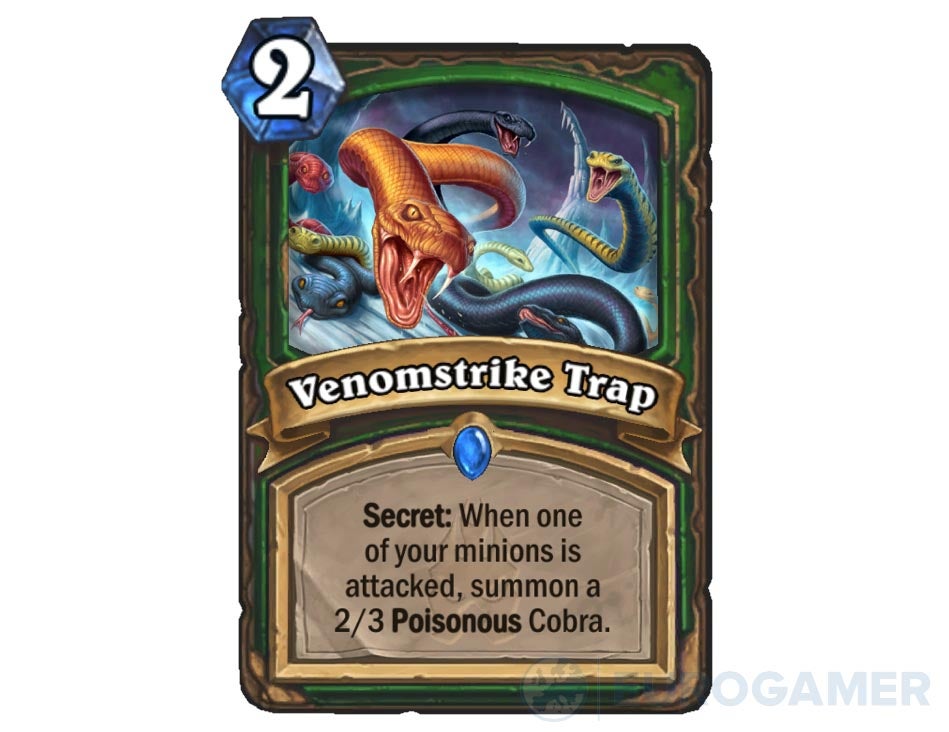 Venomstrike Trap is a two-cost Hunter secret which summons a 2/3 Poisonous Cobra when one of your minions gets attacked. The Cobra will then have the poison mechanic, meaning any minion which attacks it will be killed at the same time, however strong it is.
Blizzard designers engineered the card to pair up well with already-revealed Hunter legendary Professor Putricide. That card places a random Hunter Secret from your deck into play every time you play any other Secret.
"Near the beginning of Un'Goro we saw a Secret Hunter variant that was quite a bit of fun to play," Blizzard told us. "This secret along with Putricide should help that archetype."
Knights of the Frozen Throne, out in August, adds 135 cards to the game and lets you transform heroes into Death Knights using nine new Legendary cards. This gives them frost armor and modified hero powers. There's a new mechanic too, Lifesteal, which heals players for damage dealt.
Handily, Knights of the Frozen Throne card packs will be winnable in Hearthstone's Arena mode and purchasable with in-game gold or real money at the same prices as Hearthstone's other card packs.
For a full Knights of the Frozen Throne guide, our Hearthstone-dedicated sister site Metabomb has you covered.