Watch 13 seconds of new The Legend of Zelda Wii U footage
See those mountains?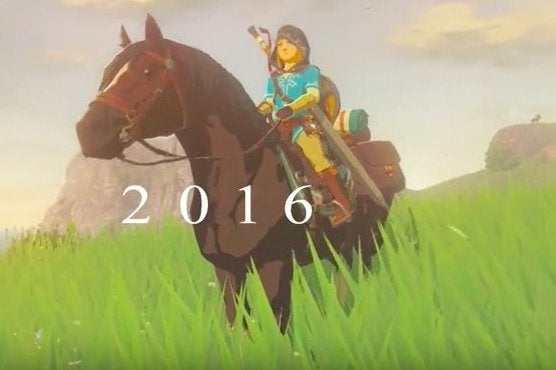 Nintendo's latest Nintendo Direct conference was heavy on Zelda with the announcement of Twilight Princess HD, Linkle (female Link) coming to Hyrule Warriors Legends, and Spirit Tracks and Phantom Hourglass launching on the Wii U eShop, but the Kyoto-based company kept things close to its chest with the upcoming The Legend of Zelda Wii U. But it did reveal a snippet of glorious new footage showing how the under wraps main attraction is shaping up for its launch in 2016.
Beginning at the 3:17 mark in the Nintendo Direct video below, we see 13 seconds of Link riding Epona through a field.
Nintendo noted that those who buy the Wolf Link Amiibo for Twilight Princess HD will be able to carry over save data into the upcoming Wii U Zelda due in 2016.