Here are the Xbox Series X/S and PS5 enhancements coming to Warframe next week
Plus some bits for PlayStation Plus subscribers.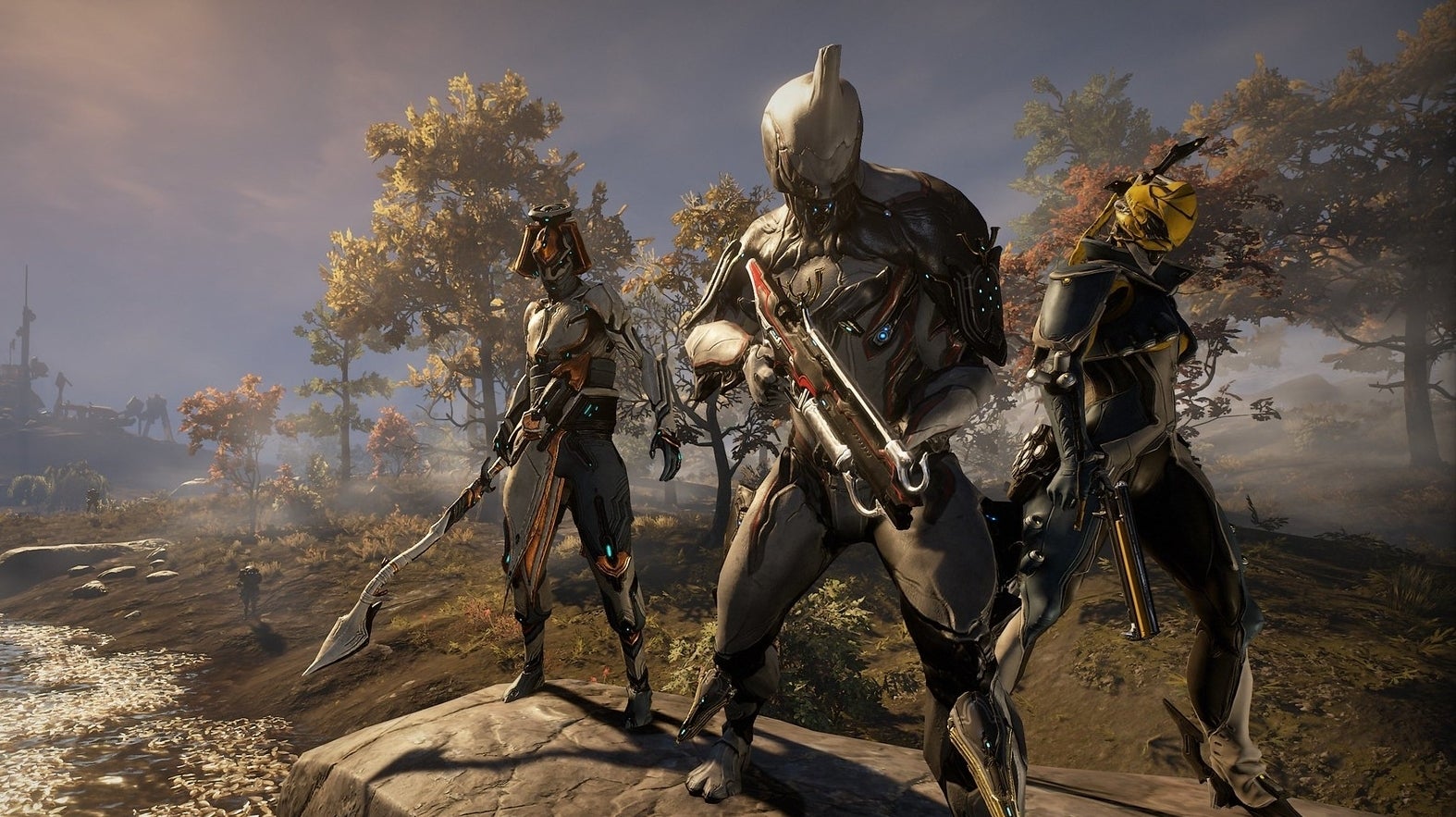 It's a veritable jamboree of next-gen news tonight, and now developer Digital Extremes has revealed the various PlayStation 5 and Xbox Series X/S enhancements coming to celebrated free-to-play space shooter Warframe "this year" and "later" respectively.
On the basic fidelity front, Warframe's next-gen update will deliver "up to" 4K resolution and 60fps on Xbox Series X/S and PS5, and Digital Extremes is also promising "drastically improved" loading times. However, the sexier updates come in the form of a game-wide "texture remaster", which is said to add increased levels of detail and colour, and will reduce required hard-drive space in the process. Additionally, Warframe will receive swish new dynamic lighting through its Enhanced Renderer.
"From the neon underbelly of Fortuna, to our newest landscape on the Infested moon of Deimos," says Digital Extremes, "there's no better place to see the stunning differences. The light from the sun now casts long shadows through the trees, foliage creates dynamic shadows as you stalk through it, and the reflections of the dense Cetus market can be seen across your Warframe as you stroll through."
The developer has also detailed a number of PS5-specific features coming as part of its next-gen update, including Adaptive Triggers support, which will be expanded to offer more involved haptic feedback at a later date. PS5's Activities feature is also supported, with Progress Activities keeping track of Trophy progress, while Challenge Activities enable players to hop in to attempt the likes of the new Sanctuary Onslaught Challenge, with no need to load.
In related news, Digital Extremes has also announced a new PlayStation Plus exclusive Warframe Booster Pack, which gives those that subscribe to Sony's service the new Sedai Obsidian Syandana - inspired by the DualSense Controller - as well as an Experience Booster, in-game Currency Booster, Credits, and Premium Credits.