Hell Yeah! developer Arkedo Studio disbands
Still has two unannounced finished projects to release.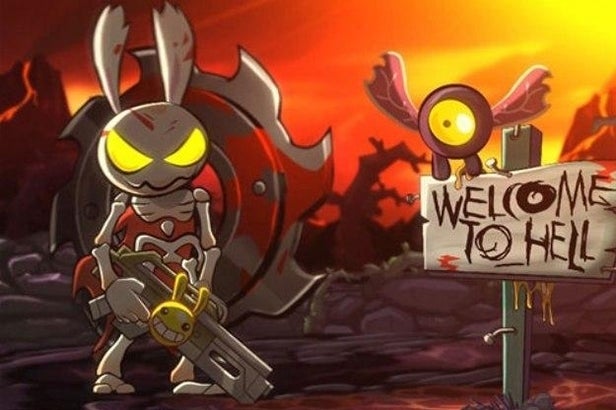 Hell Yeah! Wrath of the Dead Rabbit developer Arkedo Studio is shutting down after seven years.
"Arkedo, the company, is still here. But no one's employed anymore. No more games are produced either," wrote Creative director Aurelien Regard on his personal blog.
While no new games are going into production, Arkado still has two more unannounced games that are finished and just need to be released. "We hope to release them soon and it should be fine on this side," said Regard.
Arkedo did not go into bankruptcy or administration, but rather failed to find a secure project after Hell Yeah! and decided to go for a clean break rather than drag the process out in hopes of finding a new gig in an increasingly dire situation. "Our team has grown throughout the years and we didn't have any secured project on sight after Hell Yeah," explained Regard. "We first produced two new little games, self funded, by splitting the team into two mini autonomous teams. But before running out of money, we had to do something."
"It has been decided to disband the team when there still was enough money to get good conditions for everyone, rather than replace permanent positions with interns and a bad atmosphere. As in any human matter, it is important to know when to stop, to get a clean situation. It is precisely because we did this at this time that everyone from Arkedo is still having a good time together, even after it's officially over.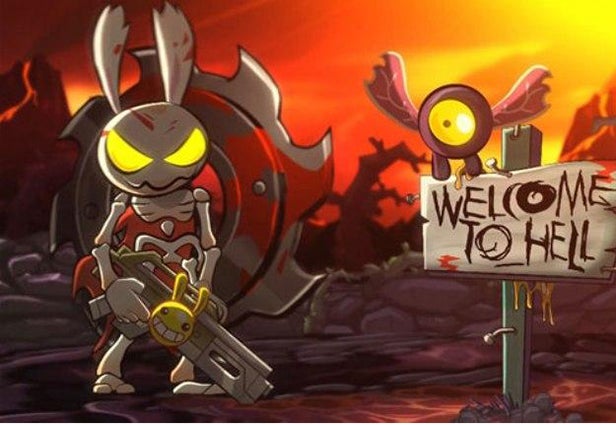 Regard noted that while the studio was proud of Hell Yeah! there were also things it regretted about the final product. "We didn't have enough time, or experience, and we reached our limits. It's no big deal, but one needs to learn something out of it," he said.
As a result, Arkedo wanted to go back to working on smaller games without a publisher - even if he described Arkedo's relationship with Sega as "excellent" - but noted that this was "not really compatible with a middle size company structure."
Looking ahead, co-founder Camille Guermonprez is involved in his own publishing project, while Regard is working on his own independent game. "I'm now fulfilling an old fantasy: to produce a game from scratch to the end: code, sounds and design," he wrote. "I don't know yet if the result will deserve your attention, or if I could make a living out of it once done but it is looking good and it's making me very happy."