First ever live code demo of Rome 2 in Eurogamer Expo developer session
Publisher SEGA also bringing playable Aliens: Colonial Marines, The Cave and Hell Yeah!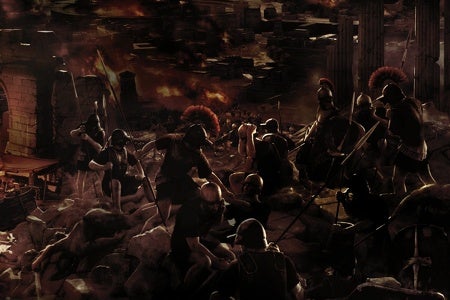 Those of you who came along to Rezzed this July were privileged to check out a small glimpse of Rome 2, The Creative Assembly's newest instalment in the all-conquering conquer-'em-up Total War series. If you're coming to the Eurogamer Expo, however, you'll witness the first public demonstration of playable code in an exclusive Creative Assembly developer session.
Total War series lead designer James Russell will be on stage at 3pm on Thursday 27th September to walk you through some of the highlights of Rome 2: Total War, adding to a developer session schedule that already includes Frank O'Connor showing Halo 4, Peter Molyneux, Hideo Kojima, Lorne Lanning and more. Check out the Eurogamer Expo developer sessions schedule to see what else we've announced.
Rome 2 is part of a larger Expo line-up from publisher SEGA, which is also bringing along Aliens: Colonial Marines, The Cave and Hell Yeah! for you to try out on the show floor. SEGA is also sponsoring this year's Indie Games Arcade, our showcase of upcoming indie titles selected by editors from Eurogamer and Rock, Paper, Shotgun.
The Eurogamer Expo takes place at Earls Court, London from 27th-30th September - less than a month to go! - and you can find out more about it and pick up tickets on the official site. Check out the show floor line-up while you're over there.