Hell Yeah!, Bulletstorm, Resi 5 free on PlayStation Plus this month
October offerings detailed, alongside other deals.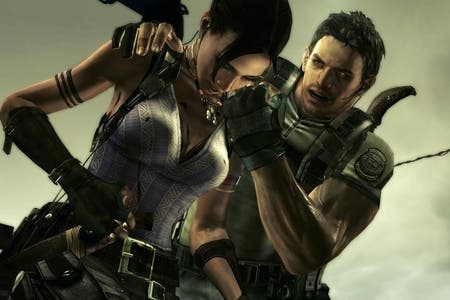 PlayStation Plus subscribers will get free access to Bulletstorm, Resident Evil 5: Gold Edition and Hell Yeah! Wrath of Dead Rabbit this month via the service's Instant Game Collection.
Wacky and well-reviewed PSN platformer Hell Yeah! will be free from tomorrow, 3rd October, Sony has announced via the EU PlayStation blog.
Bulletstorm and Resident Evil 5: Gold Edition, which comes with all of the game's DLC and Move support, will arrive on 10th October.
The three titles will replace Red Dead Redemption, Lara Croft & the Guardian of Light and Saints Row 2 in the ever-changing Instant Game Collection line-up. So if you haven't downloaded Red Dead yet, you have mere hours to do so.
The rest of the month will bring extra sales just for Plus players. From 3rd October you'll get Spelunker HD and its DLC for half price for two weeks.
Derrick the Deathfin is 30 per cent off from 10th October, Dogfight 1942 and its DLC is half price from 17th October, while Hell Yeah!'s DLC gets a 20 per cent discount from 24th October.