Hearthstone's Whispers of the Old Gods expansion due next week
God hand.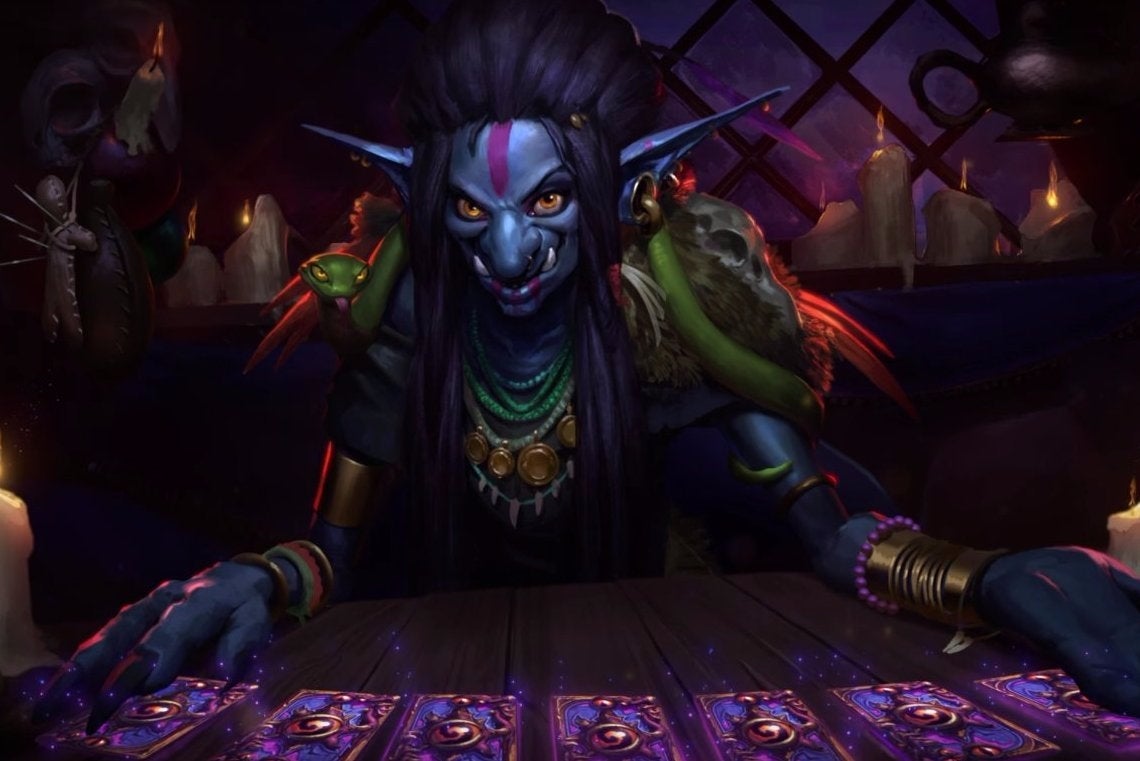 Hearthstone's next major expansion, Whispers of the Old Gods, is due on 27th April in Europe and Asia for PC, Mac, iOS and Android devices, Blizzard has announced.
Those in the Americas will receive it a day earlier on 26th April.
Whispers of the Old Gods introduces 134 new cards along with a tavern and "possibly a lot of other things" that we'll have to discover for ourselves.
"The Old Gods are benevolent (we cannot stress that enough) entities of supreme power who have come to show everyone just how much fun everything can be when you relax, and stop worrying so much!" Blizzard teased of the new content. "Some of your favourite adversaries and allies from the tavern have already met the Old Gods, and are much, much better for it!"
For more information, we detailed Whispers of the Old Gods upon its announcement last month.
To stay on top of all the latest Hearthstone developments, take a look through our dedicated Hearthstone site MetaBomb.