Hearthstone's next expansion will make acquiring new cards a lot easier
Say hello to more Legendary cards and fewer duplicates.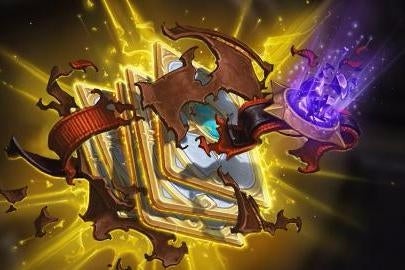 Hearthstone's next expansion will alter the entire game, making it a lot easier to acquire new cards.

Possibly the biggest change will be that every time you acquire a Legendary card it will be one you don't already own. This will be true of all Hearthstone card packs, not just new content.
"Opening a Legendary card should be exciting and we think this change will make it consistently better," said game director Ben Brode.
The other major change is that you'll be guaranteed to get a Legendary card within your first 10 packs of a new set.
Other changes will be more subtle, but improvements nonetheless. For example, you won't be able to get more duplicates in a pack than you can use in a single deck.
"The release of a new Hearthstone expansion is a super exciting time, and with this change we hope your pack openings start off on a celebratory note!" Blizzard said on its Hearthstone blog. "Combined, these changes should make the pack opening experience more exciting than ever - especially when you see that flash of gold heralding a Legendary card!"