Hearthstone mechs, scientists star in The Boomsday Project expansion
Mech me an offer.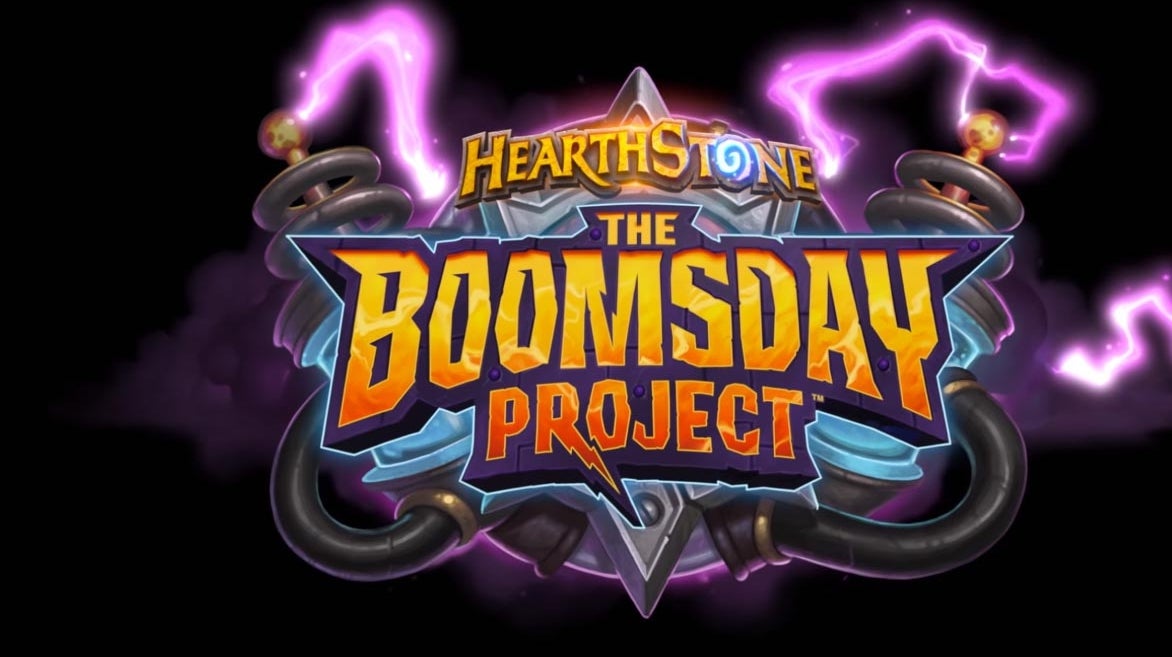 The Boomsday Project will be the next expansion for Blizzard's collectible card battler Hearthstone.
The set will launch on 7th August and feature cards themed around scientific research and mechs - the work of nefarious scientist Dr. Boom.
The first details popped up out of the blue this afternoon - seemingly a little early. The video below - an almost 10-minute explainer led by an entertaining cast of Hearthstone developers - has popped up, although links to the set's official site and pre-order pages are still offline.
You can pre-order the set via the usual 50-card pack bundle, which includes an exclusive Mecha-Jaraxxus card back, or a new 80-card pack bundle which includes Mecha-Jaraxxus himself as a new Warlock hero. Pricing is still to be announced.
The Boomsday Project will feature a new keyword, Magnetic, which will fuse together mechs tagged with the term to create a more powerful version - like when you stick Transformers together.
The set will also contain scientific Project spells that give both players an advantage, and Omega cards which give an added effect when played with 10 Mana crystals - shifting a good early-game card into an excellent late-game one.
New Legendary cards include Electra Stormsurge, which causes your next spell to be cast twice, and the game's first legendary spells. One example, Myra's Unstable Element, has the effect of drawing the rest of your deck.
More cards will be announced on 23rd July.