Hearthstone game director Ben Brode announces departure from Blizzard
"I'm excited to be scrappy and a little scared".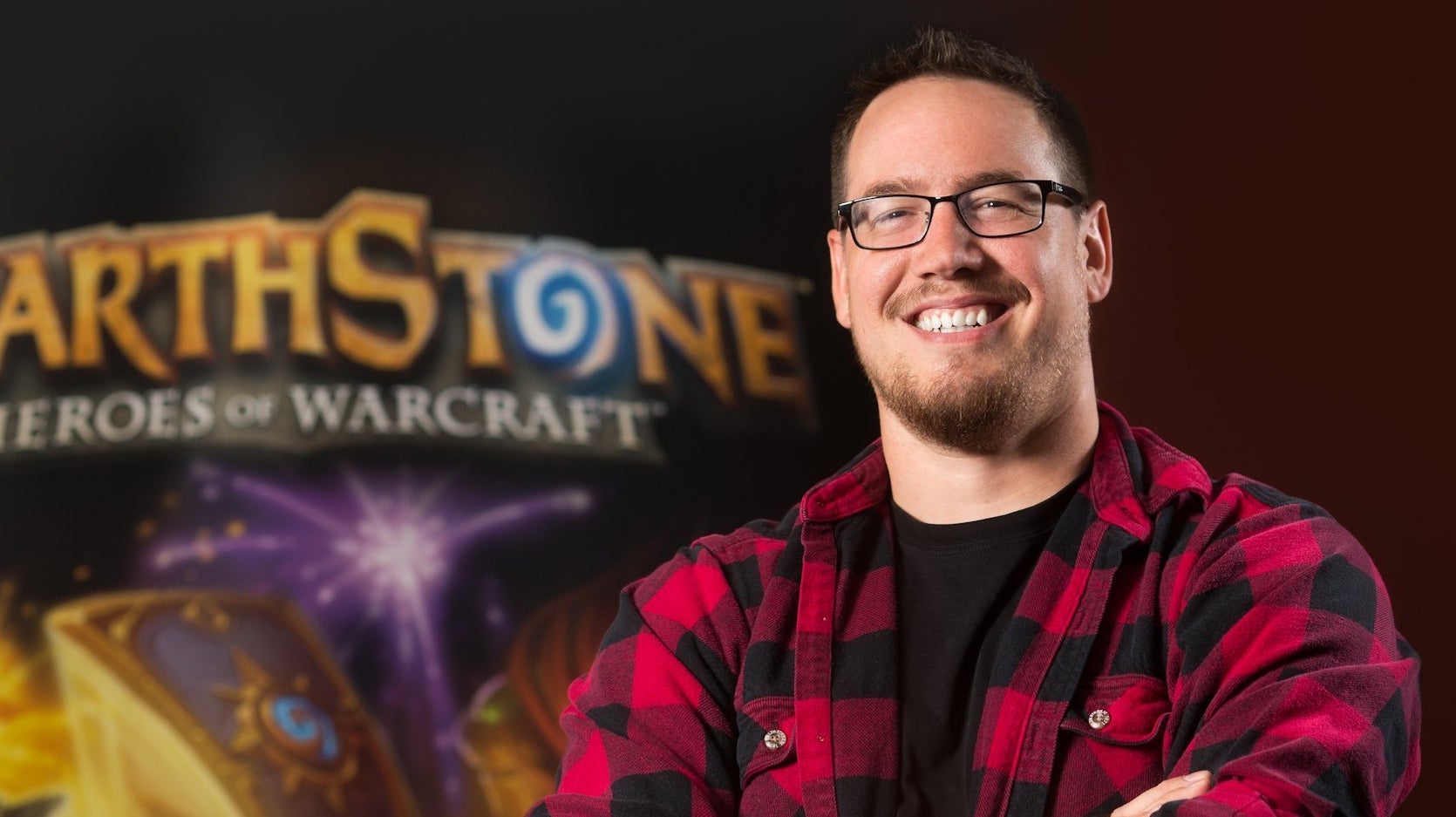 Hearthstone game director Ben Brode has announced his departure from Blizzard after 15 years with the company.
Brode made the announcement in a post on the official Blizzard forums earlier today, telling friends and fans that, "After 15 years at Blizzard and almost 10 years working on Hearthstone, I have made the incredibly difficult decision to embark on a new journey".
"I am very fortunate to be able to take a crazy risk right now in my life," Brode explained, "and I'm excited to be scrappy and a little scared."
That "crazy risk" involves starting a new company, which will "probably make games, but we haven't figured anything else out, yet". Whatever the future holds, Brode says that he's "looking forward to designing, programming, and actually creating things again. I'm going to miss the on-campus Starbucks, though."
The rest of Brode's post reflects on his time with Blizzard - a company that he joined when he was only 20 years old and employed as a "Night Crew Game Tester".
"Since then", he said, "Blizzard has been good to me. I got to cast esports events, announce BlizzCons, play in Rock Bands, write raps, and work with incredible people. But the biggest opportunity came in 2008 when I joined [...] The Hearthstone Team".
On that note, Brode took a moment to share his pride in Hearthstone and the team behind it. "I get too much credit by virtue of being a public face", he explained, "but the 80+ people on the development team are still there, and they are the ones actually making the cards, brawls, events, missions, and features. I am confident the game is in the best possible hands, and I'm excited to see where a new generation of leaders takes Hearthstone from here."
"I think we made an impact on the industry," he continued, "People tell me that Hearthstone brought their family closer together, or that they became close friends with people they met at a Fireside Gathering. Others tell me they were inspired by Hearthstone to become game developers themselves. It's incredible to be a part of something that touches so many people."
Brode concluded his post by thanking Blizzard and Hearthstone's passionate community. "I will miss you," he says, "and the laughs we shared together. Thank you for making being a part of Hearthstone so much fun for me. I've loved every minute."