Hearthstone adds a cheeky nod to its infamous Grim Patron card
As League of Explorers adventure goes on sale early.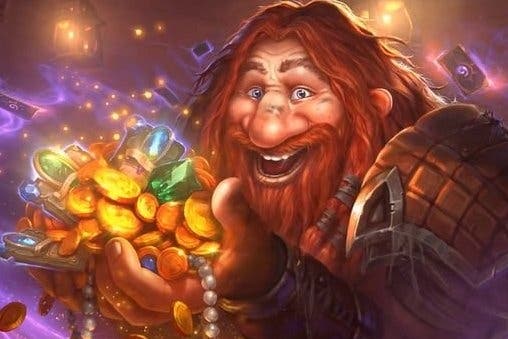 Hearthstone's latest update, live now, has added support for tomorrow's League of Explorers expansion, and includes a few extra bonuses for fans of the collectible card battler.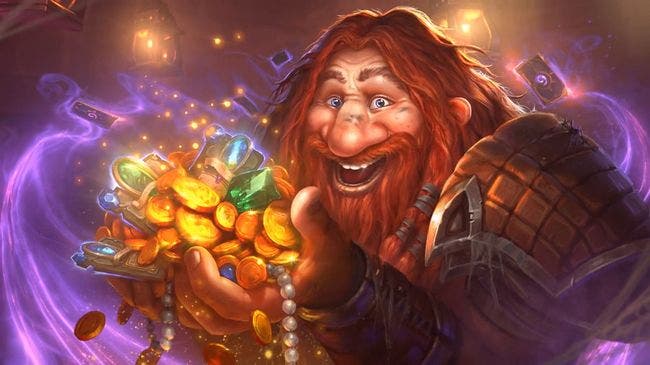 The game's innkeeper mascot - whose name I learned today is Harth Stonebrew - has a handful of new greetings, including one that references the infamous Grim Patron card.
"Everyone - get in here and say hello!" the innkeeper can now bellow, repeating the phrase uttered by Grim Patron cards as they summon forth yet another minion.
Grim Patron - a card which spawns a fresh copy of itself whenever it is damaged - was so powerful that it forced Blizzard to change a completely different card in order to limit its effects.
John wrote about this tweak and how it upset the game's most powerful decks only last month.
Other new Hearthstone changes today include support for the League of Explorers via a new card back (earned for beating the Adventure in Heroic mode) and two new game boards.
The League of Explorers adventure was temporarily made available to purchase, more than 24 hours before its intended release, although Blizzard has again locked it from sale.
As with other Hearthstone adventures, League of Explorers contains four wings, each with an assortment of bosses (the first wing arrives this week - the others follow). There are also nine new class challenges (here you use a special pre-built deck). Win, and the new class cards are yours.
Watch the first trailer below: