Haunting Ground coming to PS3 - report
Every dog has its day.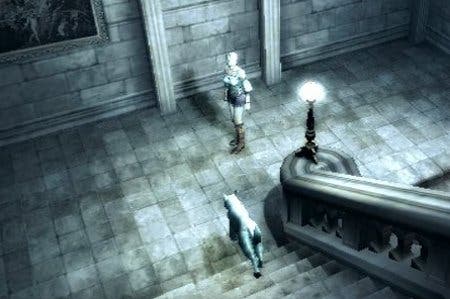 PS2 survival-horror game Haunting Ground appears to be heading towards a PS3 rerelease.
The 2005 Capcom title was rated by the ESRB for PS3 with Sony Computer Entertainment listed as the publisher, according to a report at Siliconera.
It's unclear if this will be a spruced up HD version or simply a port. We've pressed Capcom for more info and are awaiting comment.
Haunting Ground is about a teenage girl named Fiona stuck in a castle with her dog, Hewie. The game is known for its sexual themes and focus on running away from a few enemies rather than fighting through hordes of monsters. The constant canine AI partner and focus on puzzles resembled a horror-themed take on Ico, while its emphasis on hoofing it and hiding bore comparisons to Clock Tower 3.
Our Kristan Read quite liked it, awarding it a 7/10 in his Haunting Ground review.
"For adventure fans it's definitely worth checking out, as its something a little different, has atmosphere in spades and in most senses is a high quality title," he wrote. "In fact we'd go so far to say that it's the best game to emerge in the genre since Project Zero 2. Just bear in mind you'll almost certainly reflect on your time with the game with a few mixed feelings. It's so nearly brilliant it hurts."