Handsome Jack will be a playable character in Borderlands: The Pre-Sequel DLC
Jack be nimble, Jack be quick, Jack... just shoot that guy and be done with it.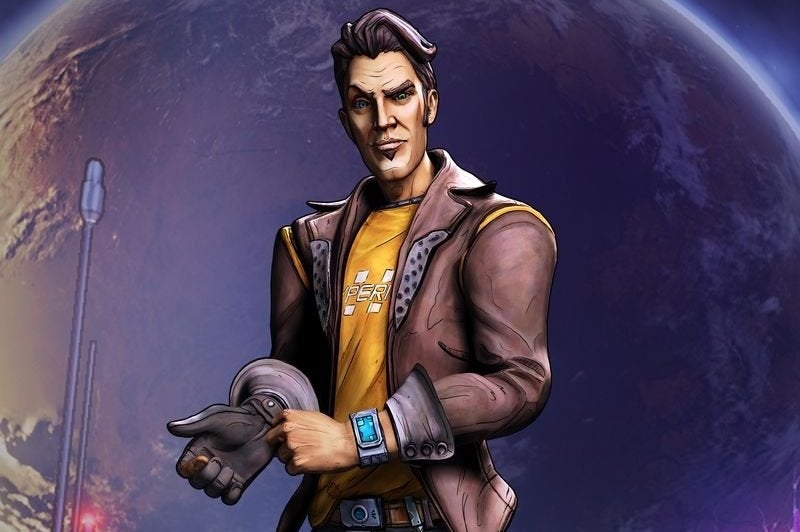 Borderlands: The Pre-Sequel's first DLC pack will let you play as the series' antagonist Handsome Jack - or at least a lookalike of the beloved villain.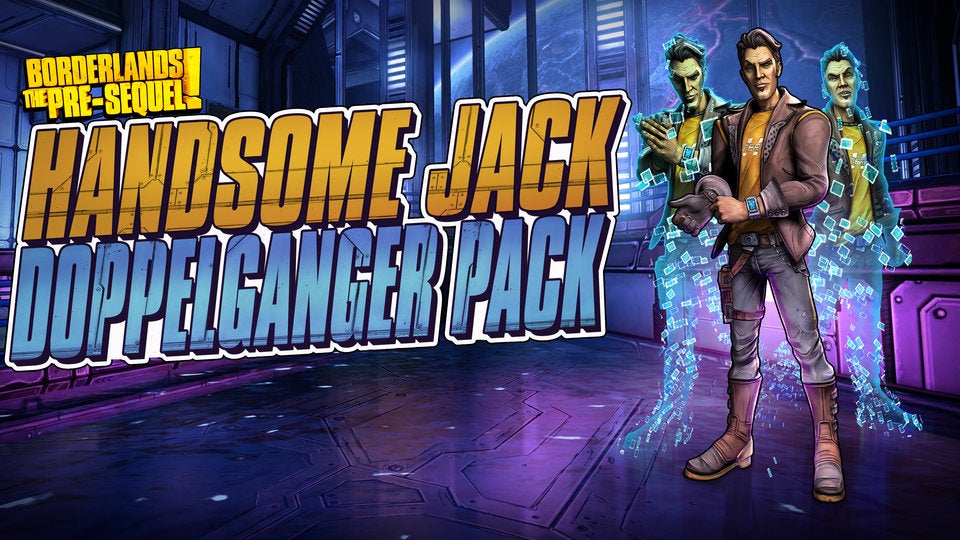 Due on 11th November, the The Handsome Jack Doppelganger Pack will go for $9.99 (so about £7) and is also included as part of the Season Pass
This add-on brings about the new "Doppleganger" class. Its special ability allows you to summon a couple of clones to fight alongside you for a limited time. The Doppleganger's skill tree will allow you to buff your grenades, guns and get added benefits when scrambling for a last chance in Fight for Your Life mode when you're down but not out.
Our Dan Whitehead found Borderlands' not quite sequel something of an enjoyable, if ultimately unremarkable, stopgap for the franchise. "It offers more Borderlands, leaning heavily on existing characters and gameplay ideas, while sprinkling some new concepts on top but not enough to feel like a new game in its own right," he wrote in his Borderlands: The Pre-Sequel review. "Too big for DLC yet not different enough for a sequel, think of it as a familiar snack served up too soon after an enormous buffet."
Perhaps this add-on will elevate it too a something of a full-course meal? What say you, vault hunters?