Halo 5's multiplayer microtransactions cause a stir
Cosmetic items only for Arena, but questions remain about Warzone.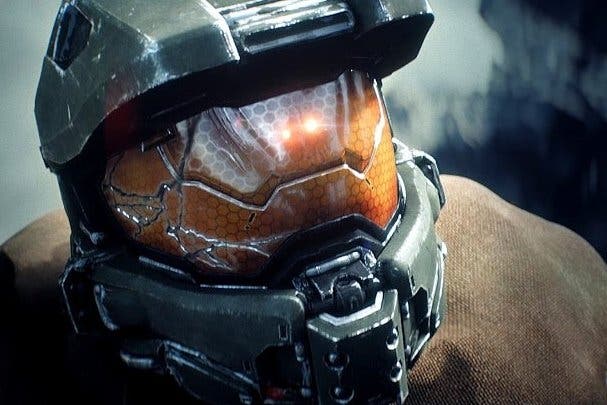 Halo 5 has microtransactions and they have caused a stir among the community.
Halo 5 has a new Requisition System (REQ), which works in the game's two multiplayer experiences: Arena and Warzone.
You earn REQ Points after each match in Arena or Warzone multiplayer, and you can spend them on REQ Packs. Each pack contains a variety of requisitions (REQs): unlockable weapons and armours, skins, assassination animations and more. You'll also get REQ Packs as rewards when you level up your Spartan Rank (SR) and complete Commendations across multiplayer.
You can also buy REQ Packs with real-world money "as a matter of convenience", with a portion of the proceeds going toward prize pools for the Halo Championship Series.
This, as you'd expect, sparked debate - and some concern - among the Halo community, with some suggesting developer 343 had added a pay to win mechanic to Halo 5 multiplayer.
Now, Halo 5 development chief Josh Holmes has published a post on Halo Waypoint in part to address these concerns, and to explain how REQ works. He said only cosmetic items can be used in Arena, Halo 5's more traditional competitive multiplayer mode.
It's different for Warzone, however. Warzone, unveiled at E3 this week, is a player versus player versus AI mode for up to 24 Spartans set on massive maps (check out a full match in the video below).
In Warzone you can use weapons and vehicles from your inventory of REQs throughout a match, but their use is balanced, Holmes said, by Warzone's in-match REQ Level and Energy systems, which are driven by player and team performance within the mode.
It's worth noting that players have to earn the ability within each match to deploy REQs from their collection, and the energy system is designed to force players into making tough choices about what to bring in and when.
Here's how it works. During a Warzone match, you unlock loadouts, power weapons and vehicles from a REQ Station, but each item costs a certain number of "energy" points. In the gameplay video below, at the 6.57 mark, the player buys a Storm Rifle for two points of energy. The points of energy were gained through the course of the match, and the player is left with three.
More powerful items cost more points of energy. At the 8.56 mark the player spends six points of energy on the powerful Mantis mech. At the 15.29 mark the player spends seven points of energy on the Phaeton, a devastating Forerunner gunship.
Holmes said everything can be earned in regular play, and nothing is locked behind a pay wall. 343 will release free maps and REQs post launch, too.
While it sounds like Halo 5's microtransactions won't affect Arena, questions remain over how they will affect Warzone. How easily will players be able to unlock powerful items through normal play? How much will REQ Packs cost? How effective can players who choose not to spend money be in Warzone? And how effective are Warzone's in-match REQ Level and Energy systems at keeping the action fair?
It's a matter of balance, of course. Halo's multiplayer has, over the years, offered a level playing field. 343's Halo 4 tinkered with this tradition somewhat, and while Halo 5's Arena stays true to the PVP found in Bungie's Halo games, the balance is blurred slightly by Warzone.