Halo 5 to receive co-op survival mode Warzone Firefight this year
Today's Hammer Storm update adds new modes, maps and weapons.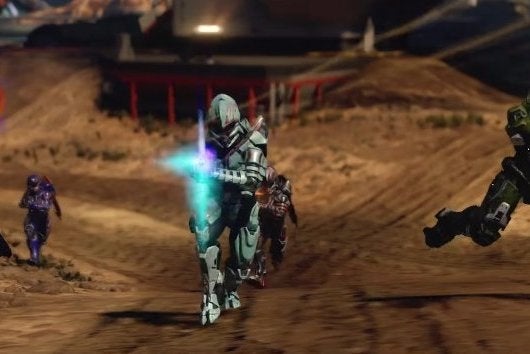 Halo 5 will receive the co-op survival challenge mode Warzone Firefight later this year, developer 343 Industries teased in its latest trailer.
The mode premiered with Halo 3: ODST and was included in Halo: Reach, but not Halo 4. The new mode "will bring PvE to Halo 5: Guardians multiplayer and let players battle together against common foes (and truly show off their custom Spartans to boot!)," the developer said on the Xbox News Wire.
As far as what's out now goes, today's new Hammer Storm update adds three new game modes, a new map, two new weapons, and more.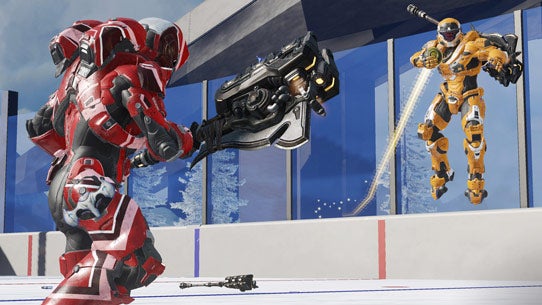 The new modes are Grifball, Assault and Fiesta. Grifball is a sport in which players compete to get a ball to their goal using the new Gravity Hammer weapon and swords. Assault has a similar goal, but employs more weapons and isn't set in a sports arena. And Fiesta randomises which weapons players spawn with.
New map Torque is described as a large symmetrical map catered towards Capture the Flag and Assault. And the new weapons include the aforementioned Gravity Hammer and the Halo: CE Pistol.
The update also adds new REQ items such as attachments for loadout weapons, weapon skins, armours, emblems, assassinations, visors and stances.
You can get a full rundown on all the new content at Halo Waypoint.