Half-Life returns in Final Fantasy 15 on PC
For free, man.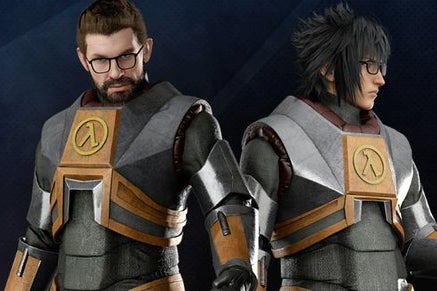 Buy a Steam copy of the upcoming Final Fantasy 15 Windows Edition and you'll get to relive those hopes and dreams of ever seeing a shiny new Half-Life game.
Put down your money for a copy and you'll unlock Gordon Freeman's "legendary" outfit at no extra charge from the Steam Workshop.
The pack includes the Half-Life hero's suit, scientist glasses and crowbar.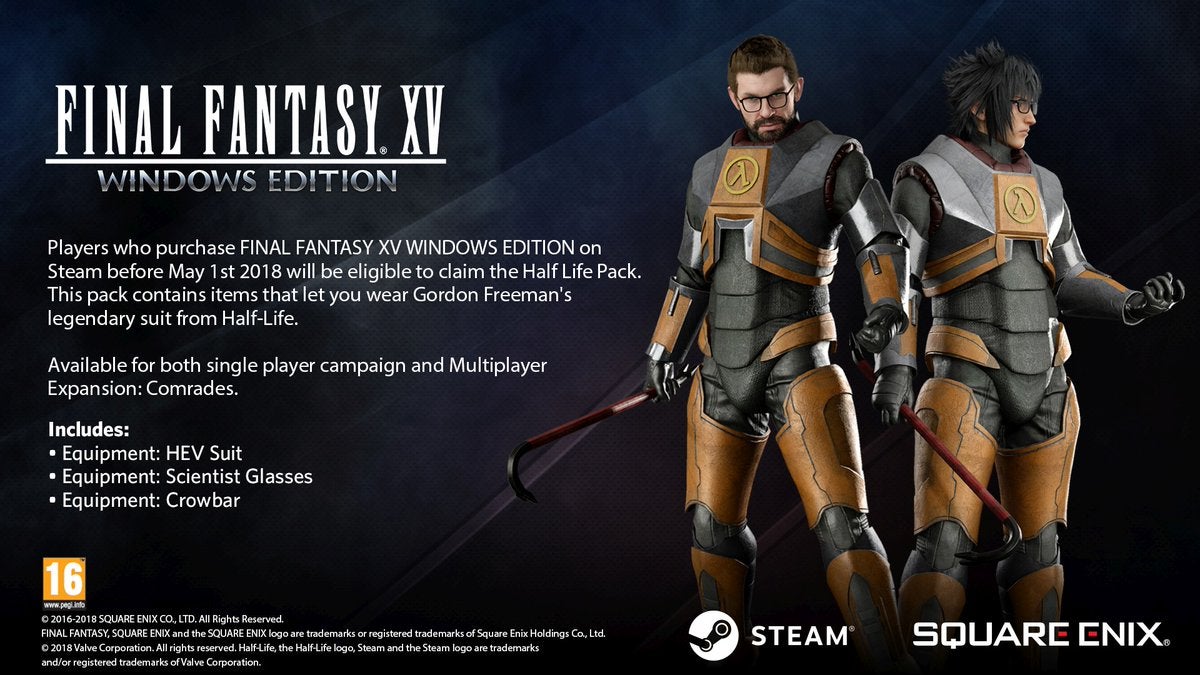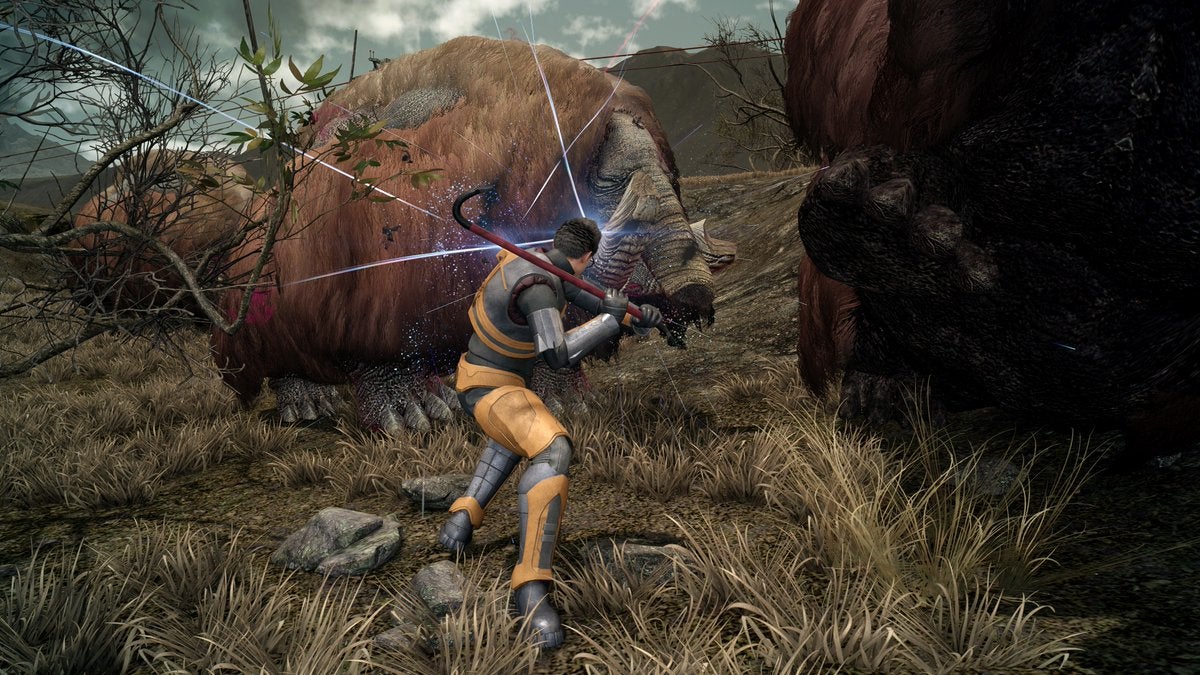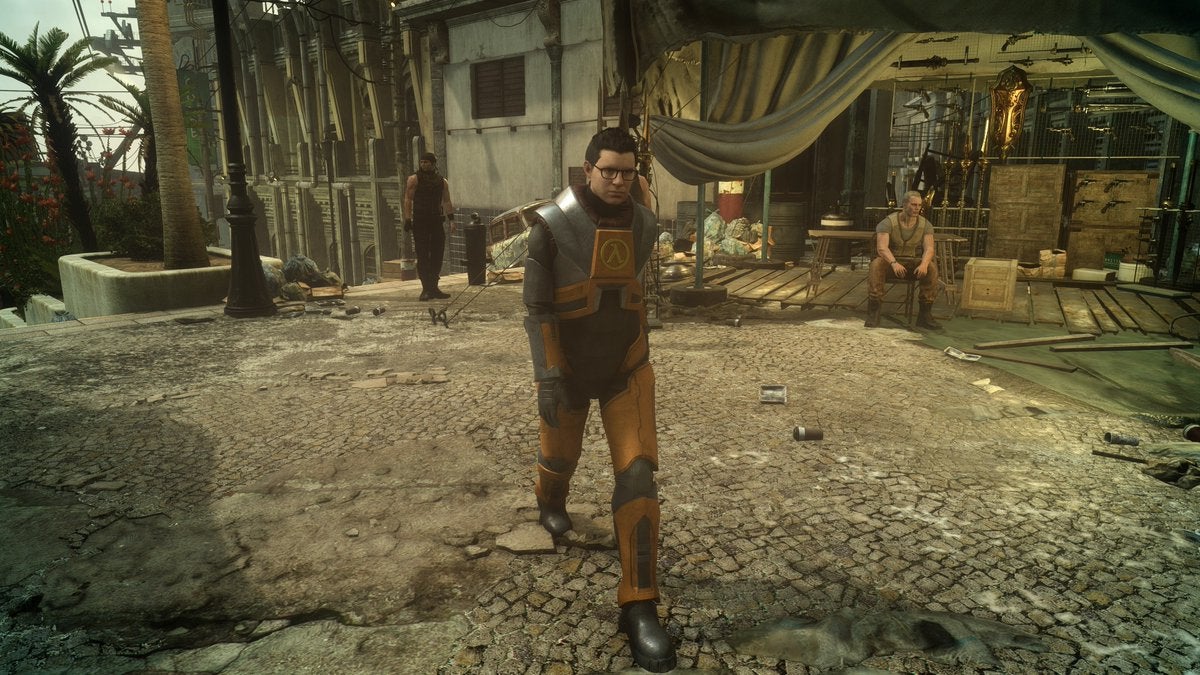 A PC demo of Final Fantasy 15 will launch on 26th February - although you'll have to wait for the full game to play in Freeman's togs.
So, still think Half-Life 3 is coming?