Hack 'n' Slash graduates from Early Access into 1.0 release
Comes with the source code. Currently 33 per cent off.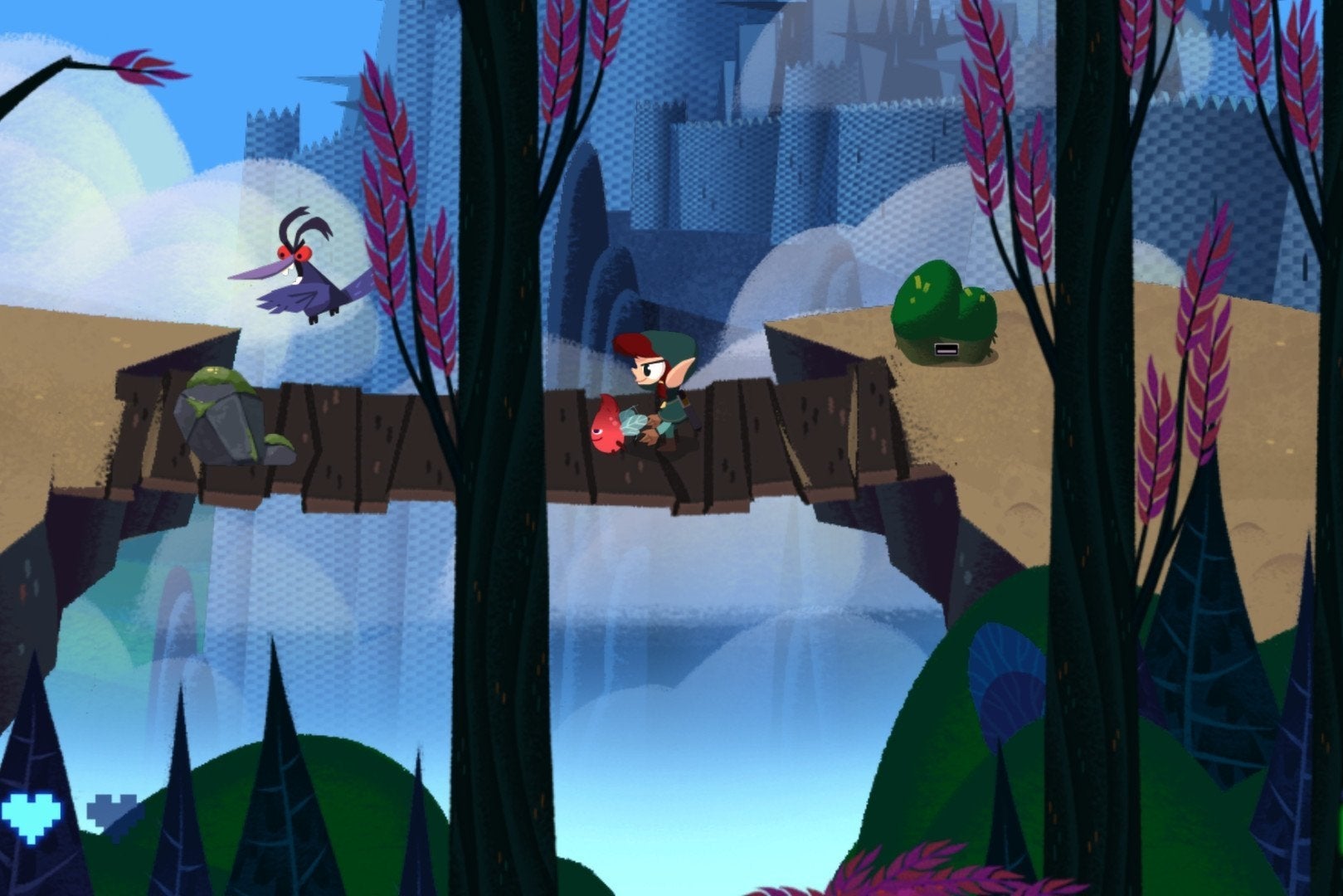 Double Fine's fourth wall-breaking adventure Hack 'n' Slash has emerged from its Early Access release and onto Steam proper in its latest 1.0 launch earlier today.
To commemorate this, it's 33 per cent off until 16th September. Ordinarily it will go for £14.99, but right now it's £10.04. Or you can buy it with the soundtrack for £12.72 (usually £18.99).
The biggest addition between the latest version of Hack 'n' Slash and its Early Access edition is the inclusion of the final act where you'll get to put your hacking skills to use in ascending the villain's tower. Naturally, Early Access builds will update into the new 1.0 version, so all your progress will remain intact.
Additionally there's mod support on the Steam Workshop, which could be especially wild since Double Fine is shipping the Hack 'n' Slash's source code alongside the actual game. "The Hack 'n' Slash engine is flexible in a lot of interesting ways because of the hacking mechanic, and we're really excited to see the clever things people can produce with it," wrote Double Fine producer Greg Rice in the release announcement.