Guacamelee! 2 headed to PlayStation 4 next month
Dip in.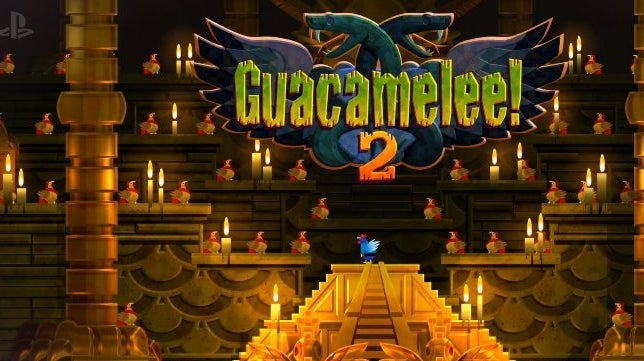 Guacamelee! 2 finally has a release date, and it's soon: Tuesday, 21st August.
The multicoloured Metroidvania sequel was announced last autumn for PlayStation 4 and PC at Paris Games Week via a brief gameplay trailer - there's new footage below.
If you played the first Guacamelee! you'll note the second has added various new moves, new chicken form abilities, living and dead worlds, plus four-player local drop-in and drop-out co-op.
"We asked our inner skeletons what we should do for Guac 2," Drinkbox Studios' concept lead Augusto Quijano said. "We couldn't decide whether to add Better Moves, More Interesting Platforming, Timeline Travel, Chicken Powers, or New Puns, so we added it all!"
Guacamelee! 2's price is set at $19.99 (so about £17).
The original Guacamelee! also launched for Xbox One and Wii U - although at a later date. There's no word yet on Xbox or Nintendo launches for the sequel.
"Guacamelee! suggests a real step-up in terms of ambition, and that's a welcome move - even if it does perhaps come at the cost of a little polish," Chris Donlan wrote in Eurogamer's Guacamelee! review. "Like the best luchadores in the business, Guacamelee! has real heart and a blazing desire to put on a good show."