Guacamelee 2 gets dated for December on Switch, out on Xbox One next year
PC and PS4 receive first DLC pack today.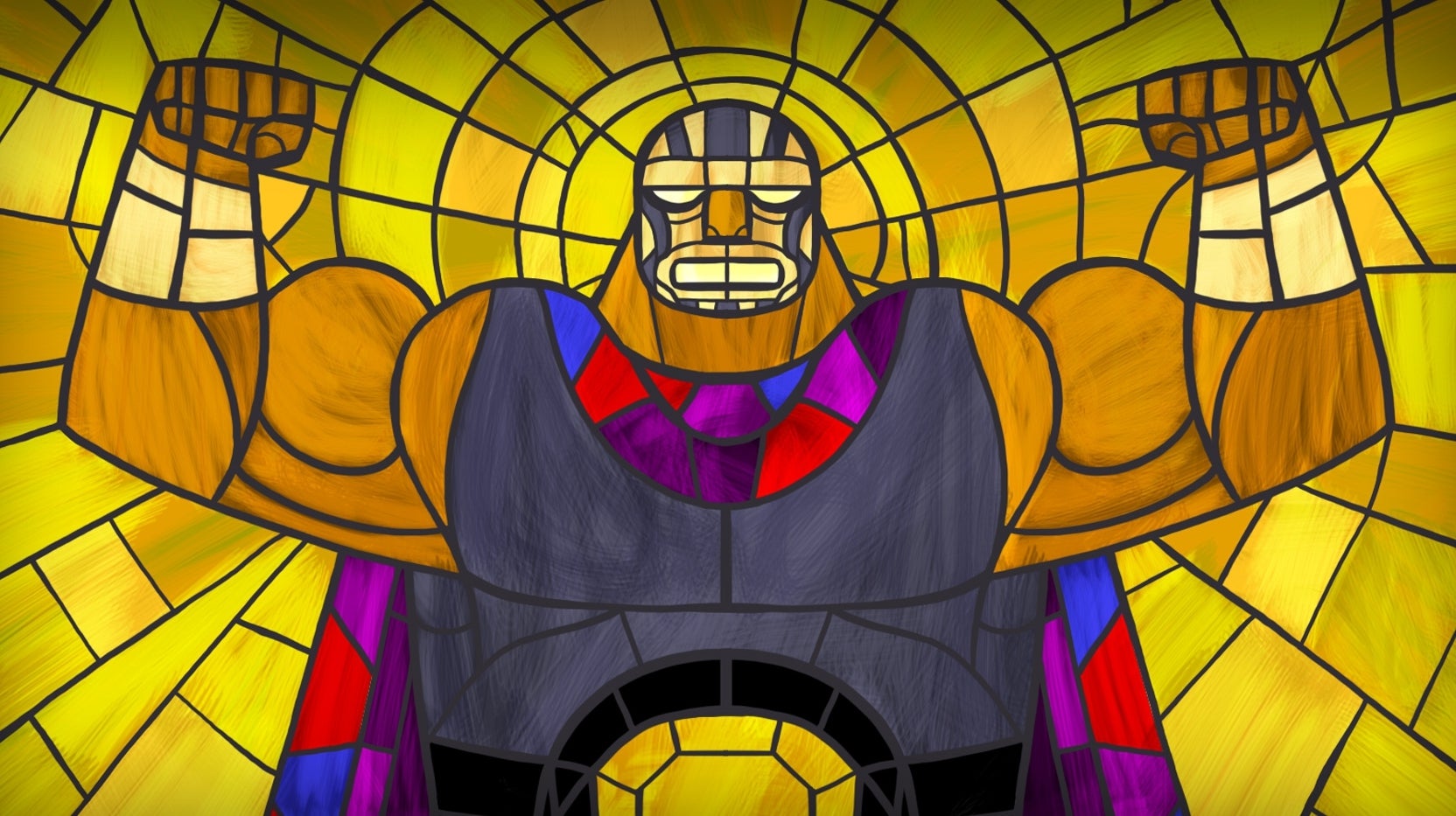 Developer Drinkbox Studios has announced that its luchador-themed Metroidvania sequel Guacamelee 2 will be heading to Switch on December 10th.
Guacamelee 2 (or Guacamelee! 2, if you're a stickler for accuracy) is the follow-up to the developer's celebrated, and beautifully presented, 2013 original, which initially released on PlayStation 3 and Vita. Since then, the first game has received an enhanced update, known as Guacamelee: Super Turbo Championship Edition, and made its way to Xbox 360, Xbox One, PlayStation 4, and Switch.
Guacamelee 2 launched on PC and PS4 earlier this year, and retains its predecessor's non-linear action platforming template. Once again, progress is made as returning (and now notably older) luchador protagonist Juan Aguacate steadily expands his repertoire of wrestling moves. And, once again, the whole gorgeous experience is a delight to behold.
It's not quite business as usual, however; Drinkbox's sequel does find time to throw in some multi-dimensional twists to enhance its puzzling, alongside more elaborate chicken transformations (!), challenge rooms, and co-op play for up to four adventurers.
Eurogamer contributor Vikki Blake was a fan of Guacamelee 2 when she reviewed it earlier in the year. "Guacamelee 2 is stuffed with warmth and fun and charm, with every cutscene and side quest adding an extra layer of colour to an already vibrant story," she enthused. "Sure, the whole 'Mexiverse' thing may feel a little contrived at times, but don't let that mislead you. Beneath the neon signs and Mariachi music beats the stone cold heart of a devilish Metroidvania that absolutely enchanted me... even if it did kick off with a bloody boss fight."
Those that opt to pre-purchase Guacamelee 2 via the Switch eShop will pay £16.19, which is 10% off its usual £17.99 price. Additionally, players that already own a digital copy of Guacamelee: Super Turbo Championship Edition on Switch will get 30% off its sequel.
According to Drinkbox, Switch owners will be able to purchase Guacamelee 2's two planned DLC packs at a later date. The first of these, Three Enemigos, launches on PS4 and PC today, and introduces three new characters. Each of these - El Muñeco, Uay Pek, and Jaguar Javier - features its own unique attributes "that add a fresh tactical twist" to the adventure.
DLC pack number two, Proving Grounds, comes to PC and PS4 in December and adds 15 "unique challenges". By completing these challenges, players can unlock Flame Face, Chamoya, Coscorrona, Ramirez, Uay Coco, and two other secret characters.
Drinkbox has also revealed that Guacamelee 2 will be heading to Xbox One in January 2019.