GTA Online file diggers are unlocking Red Dead Redemption 2 weapons early
Bury the hatchet.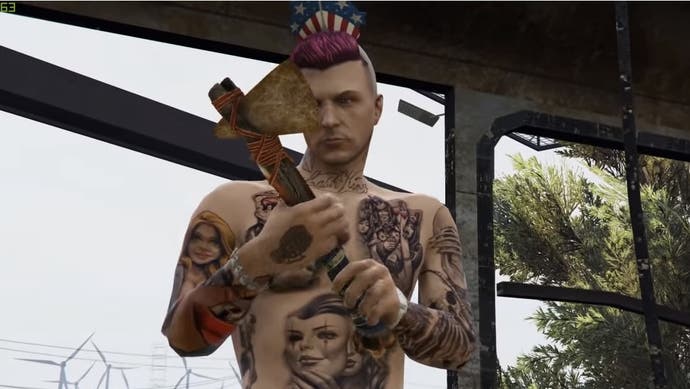 GTA Online players have unlocked a Red Dead Redemption 2 weapon in the game by digging into the files of its latest update.
The nightclub update for GTA Online went live last week, and redditors Kaimeera and theinsightfulwatcher found code leading to a hatchet from Red Dead Redemption 2 Rockstar has yet to officially push live.
Triggering the mission sparks an email from Maude Eccles, who gives you five random locations on the map to visit. In each is a target. You either capture the target or kill them (capturing them and delivering them to Maude nets you a big reward). Deal with all five targets and you get a sixth location, where the stone hatchet is found.
The video below from The Game File Gurus shows how it's done:
You can then unlock the hatchet for use in the upcoming Red Dead Redemption 2 by nailing 25 kills with it.
The mission to obtain the hatchet isn't officially live yet in GTA Online, but given players have unlocked it early, Rockstar will no doubt push the launch button soon.
This is the second Red Dead Redemption 2 weapon mission in GTA Online, following the recent treasure hunt for a double-action revolver. And intrepid file diggers discovered the revolver in GTA Online before it was officially launched, too.