Grid 2 fires up for May 31st UK release date
Get the Brands Hatch Edition by pre-ordering at GAME.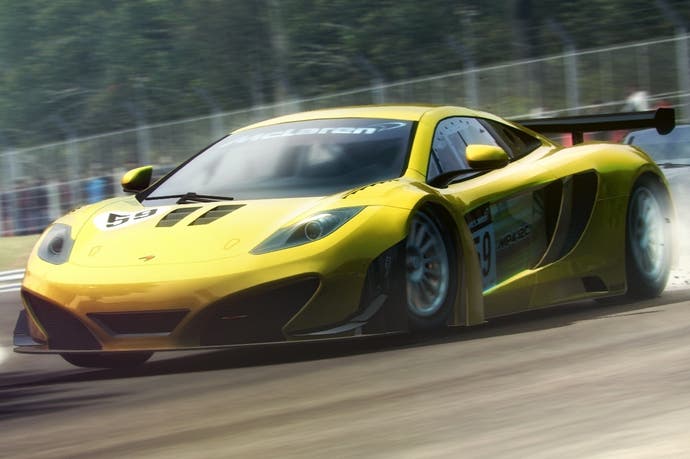 Racing sequel Grid 2 will thunder onto PC, PlayStation 3 and Xbox 360 in the UK on 31st May, publisher Codemasters has announced.
The game will have two special editions. The first is available to all who pre-order the game, and comes with as yet unspecified free DLC.
Then there's the GAME-exclusive Grid 2: Brands Hatch Edition, available for those who pre-order there (at GAME, not Brands Hatch).
That includes the McLaren Racing Pack (the McLaren MP4-12C GT3 Special Edition, plus two new routes around the Brands Hatch GP circuit) and the Head Start Pack (the Mercedes-Benz SLR McLaren 722 GT, plus other in-game discounts).
Grid 2 introduces a new system dubbed LiveRoutes, which dynamically changes the track during races. This optional feature alters the road layout between laps and is designed to keep the players on their toes.
"It's clearly a fine sequel that preserves the spirit of a respected game, and it seems to be toeing that delicate line between simulation and arcade racing with as much grace as anything since PGR's demise," Eurogamer's Oli Welsh wrote in our Grid 2 preview last year.
"But arriving at the very end of a hardware generation and after the extremely promising Forza Horizon and Need for Speed: Most Wanted, it will have its work cut out to woo racers."