The Great Fire of London - recreated in Minecraft
City museum has lovely educational idea.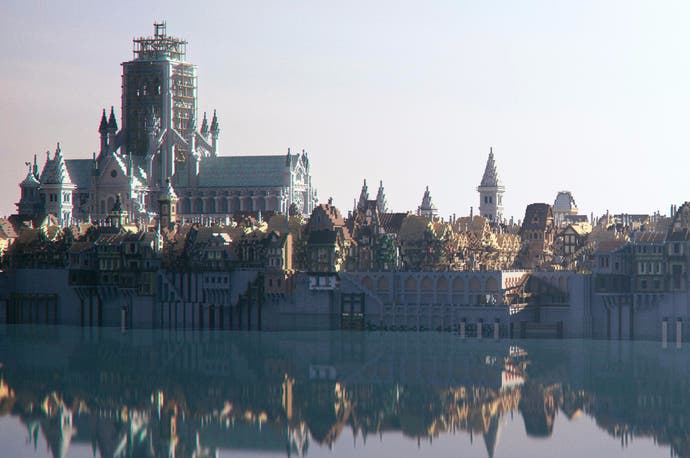 I remember learning about the Great Fire of London and picturing an old city so stuffed with crooked houses leaning together that people with manky teef could pass babies safely from top window to opposite top window. It's a true story! But I had to imagine all that. Wouldn't it be cool if we could actually walk around that vision and interact with it today?
Well soon we can! The Museum of London (no less) has had the lovely idea of commissioning a Minecraft building group to recreate the city as it was in 1666, all ramshackle wooden houses baking in the hot summer sun, drying like tinder awaiting a spark. And we'll be able to download this interactive piece of history for free and mosey around it.
This Great Fire 1666 project will be released in three parts/maps.
The first map arrives 29th July on PC and Mac, and is based on Wenceslaus Hollar's map of burnt London, which comes from the Museum of London's archives. There'll be a hunt for audio clips to encourage you to explore and see the sights.
The second map is due September and concerns itself with the start and spread of the Great Fire, and has mini-games to evacuate buildings and fight fires with some famous people of the time.
The third map comes February 2017 and lets you build your own London using actual architectural plans drawn up by historical figures Christopher Wren and John Evelyn, who wore stupid wigs.
The Great Fire 1666 project is being brought to life by Minecraft building group Blockworks, and education-focused YouTubers Dragnoz and Adam Clarke, who does a lot of public speaking as well as stuff with Minecraft megastar Stampy.