Grandia HD Collection on Switch gets a release date
Justin time.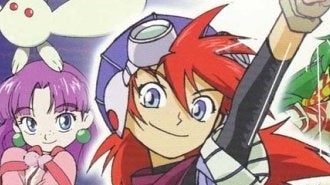 The Grandia HD Collection - a double pack featuring the first and second games in the series - have been given a release date on Nintendo Switch.
Publisher GungHo Online Entertainment America said it will debut on the eShop from August 16th.

Announced last summer, Grandia HD Collection sees both games undergo a series of visual enhancements to "UI, sprites and texture art" as well as cinematics, plus English, Japanese, French and German language support.
Grandia HD Collection is also coming to PC, though not as as double pack, with the currently available Grandia II Anniversary Edition being renamed Grandia 2 HD Remaster. A date for these have yet to be announced.