Grandia 1 and 2 HD remasters get October release date on PC
Switch patch coming in November.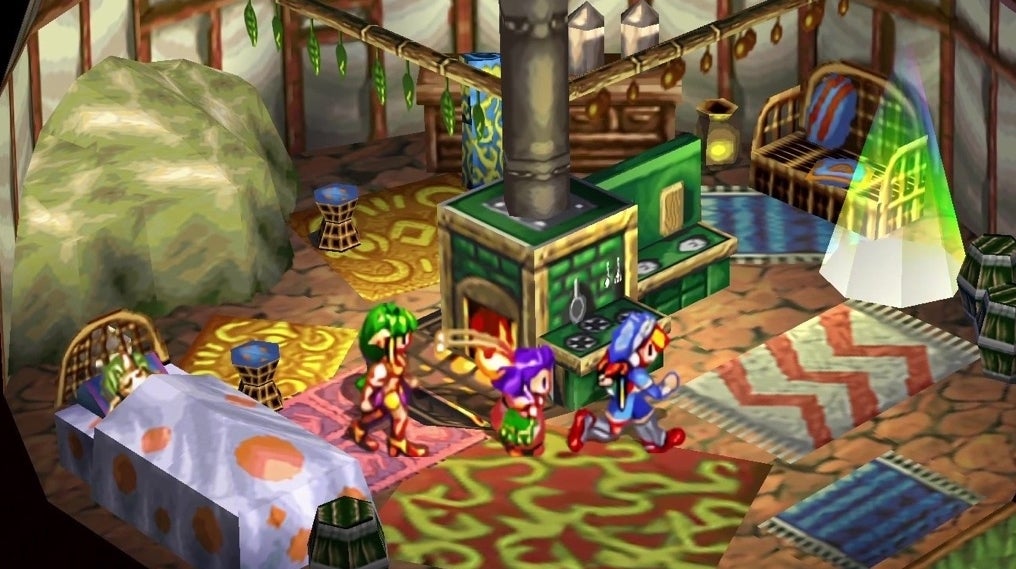 Publisher GungHo Entertainment has announced that its HD remasters of beloved J-RPGs Grandia 1 and 2 will be heading to PC on 15th October. Additionally, a patch for the Grandia HD Collection on Switch is promised for November.
While Grandia 1 and 2 arrived in a single bundle on Switch, GungHo will be releasing its HD remasters individually on PC. That's likely connected to the fact that a version of the second game is already available on the platform, in the form of the Grandia 2 Anniversary Edition - and this will be updated and renamed to Grandia 2 HD Remaster come 15th October.
Both PC remasters will feature English and Japanese audio, "enhanced" sprites and texture art, UI improvements, widescreen support, and customisable resolutions. Grandia HD Remaster also brings Steam Achievements, plus controller and keyboard support with remapping.
As part of its PC release date announcement, GungHo also addressed "feedback and comments" regarding the Grandia HD Collection on Switch. The publisher says that a patch will be coming to Nintendo's console on 12th November - more details will be provided at a later date - and that the PC release will "replicate the same experience".
If you're unfamiliar with the Grandia series, Eurogamer's Matthew Reynolds shared his fond memories of the first two games when the HD Collection came to Switch last month. "Grandia and its sequel might not be the greatest role-playing games," he wrote, "but they encapsulate so many things about why I love playing them; the joy of encountering exotic new locations and uncovering their mysteries...and, of course, the beating heart that gets you through it all - the combat. Despite being born in an overcrowded, golden era for the genre, Grandia still stands out as a favourite for many, and this package - warts and all - will help you see why."