Gran Turismo Sport may well be the series' first real racing game
In your wheelhouse.
Just over 12 months ago, Gran Turismo Sport broke cover for the first time, and it didn't look too great. The series' long-awaited debut on PlayStation 4 was undercooked and underwhelming upon its reveal, offering what felt like only the most incremental of steps forward from the PlayStation 3's Gran Turismo 6. Now, as the beta that was promised early in 2016 has finally rolled out, things are looking much more promising for Polyphony Digital's racer. So what exactly has changed?
The release date, for one. Gran Turismo Sport was at one point slated for last November, but now it carries on without a firm date - which is probably for the best, given Polyphony's well-proven ability to shoot past deadlines just like a Vauxhall Vectra floating gracelessly past its braking point - and the time seems to have been spent wisely. This is a much more impressive game to behold, and having spent over a week with the closed beta I'd go as far to say it's positively handsome; lacking the high-end dazzle and glitz of the likes of Project Cars and Forza, perhaps, but grounded with its own sense of reality and full of remarkable detail.
It sounds better, too, even if once again it lacks a certain punch and drama and falls well short of standard-bearers such as RaceRoom. Sector 3's racer sounds more raucous than a piss-up in hell, while Gran Turismo Sport boasts an altogether politer din, but there's plenty more character to be found here than in Polyphony's previous games. Transmissions whine, exhausts pop and wheeze and while the engine note perhaps isn't as full-blooded as it could have been it's still a significant forward step.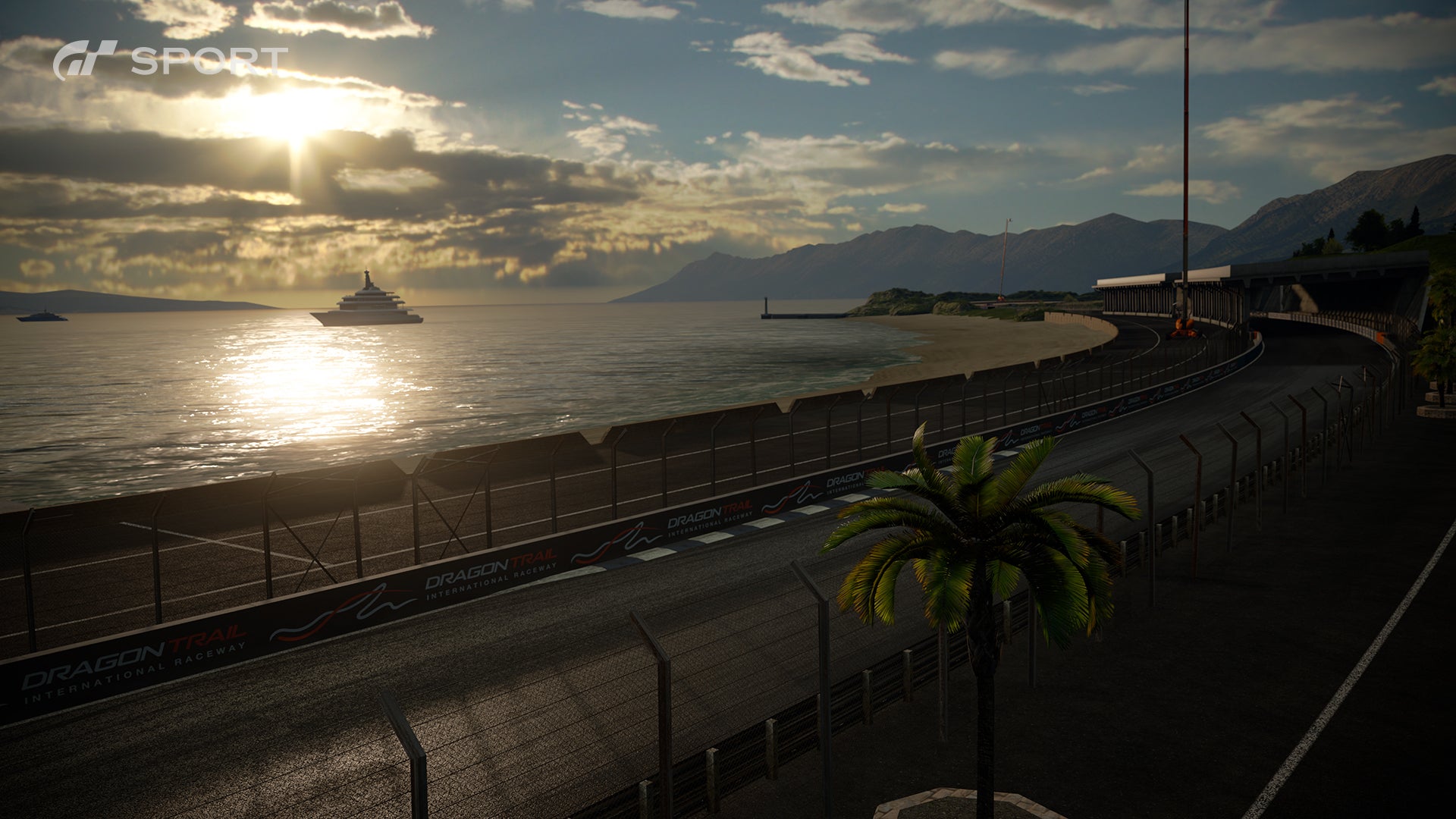 It feels amazing, too, and it's lovely to get reacquainted with Gran Turismo's handling model, which this time around has undergone some tweaks. The tyre model seems to have benefitted from a complete overhaul, offering a larger envelope of grip to toy with before you're sent sliding clumsily into the scenery, and once again Polyphony invests a great amount of character into each individual car. Its road cars are still eclipsed by the exceptional handling in Assetto Corsa, but Gran Turismo steps up when it comes to the representation of more purposeful race cars, with their stiffer springs and the loading of aero being communicated exceptionally well. There are weaknesses across its line-up, but it's arguable that as a whole package Gran Turismo Sport emerges as an exemplary simulator.
Of course it's only right that the race cars feel like they've enjoyed the most attention given the focus of Gran Turismo Sport - and it's that focus that's really setting this apart. Gran Turismo has always prided itself on being a premier driving sim, but I think this is quite possibly the first time it can lay claim to being a half decent racing game too. There's a significant distinction between the two, and it's thrilling to see Polyphony turn its attention to detail to a part of the series that's previously gone unloved.
You can certainly tell Gran Turismo Sport is the creation of a real racer - Polyphony Digital's Kazunori Yamauchi makes a habit of entering the Nürburgring 24 Hours, a fascinating anomaly of an event where some 180 cars spend an entire day locked in battle across the Eifel region's infamous Green Hell - and there are a handful of notable innovations to be found here. The most telling transposition from Yamauchi's racing experience is also a surprising one, with Balance of Performance - the concept whereby disparate GT3 and GTE racing cars are tuned and laden with ballast in order to level the playing field, a kind of real-life rubber banding if you will - present in Gran Turismo Sport's multiplayer, where the three classes are all kept in check. It's heartening to see some inspiration being taken from the real world of GT racing, especially given the rude health and tight racing that series like Blancpain are enjoying at present.
Other real-world influences make themselves felt - flag marshals now feature, hardly a major new feature given how they once featured in Geoff Crammond's Formula One Grand Prix back in 1992, but a neat one nevertheless. Elsewhere, the driving line guide that was popularised by Forza Motorsport has been thrown aside, in its place a marker system that highlights the entry, apex and exit points of each corner. It's a system that will be familiar to anyone who's participated in a track day where cones perform a similar role, and in ditching the ever-present thread found in most other driving games Gran Turismo Sport can feel surprisingly liberating. Small edits and additions, then, but all very welcome ones.
Other inspiration comes from iRacing, whose influence is perhaps a little overdue in the console space seeing how it's provided the best online racing anywhere for coming up to a decade now. My motorsport achievements are few and far between - keeping a nine-year-old Lewis Hamilton behind me for nine of ten laps in my short-lived karting career as a kid, lapping Silverstone's trainer circuit faster than a handful of proper car journos last year and punting Outside Xbox's Mike Channell in the first corner of the grand final at his stag do are the total sum of my own personal triple crown - but it's my two victories in iRacing that tower above all else.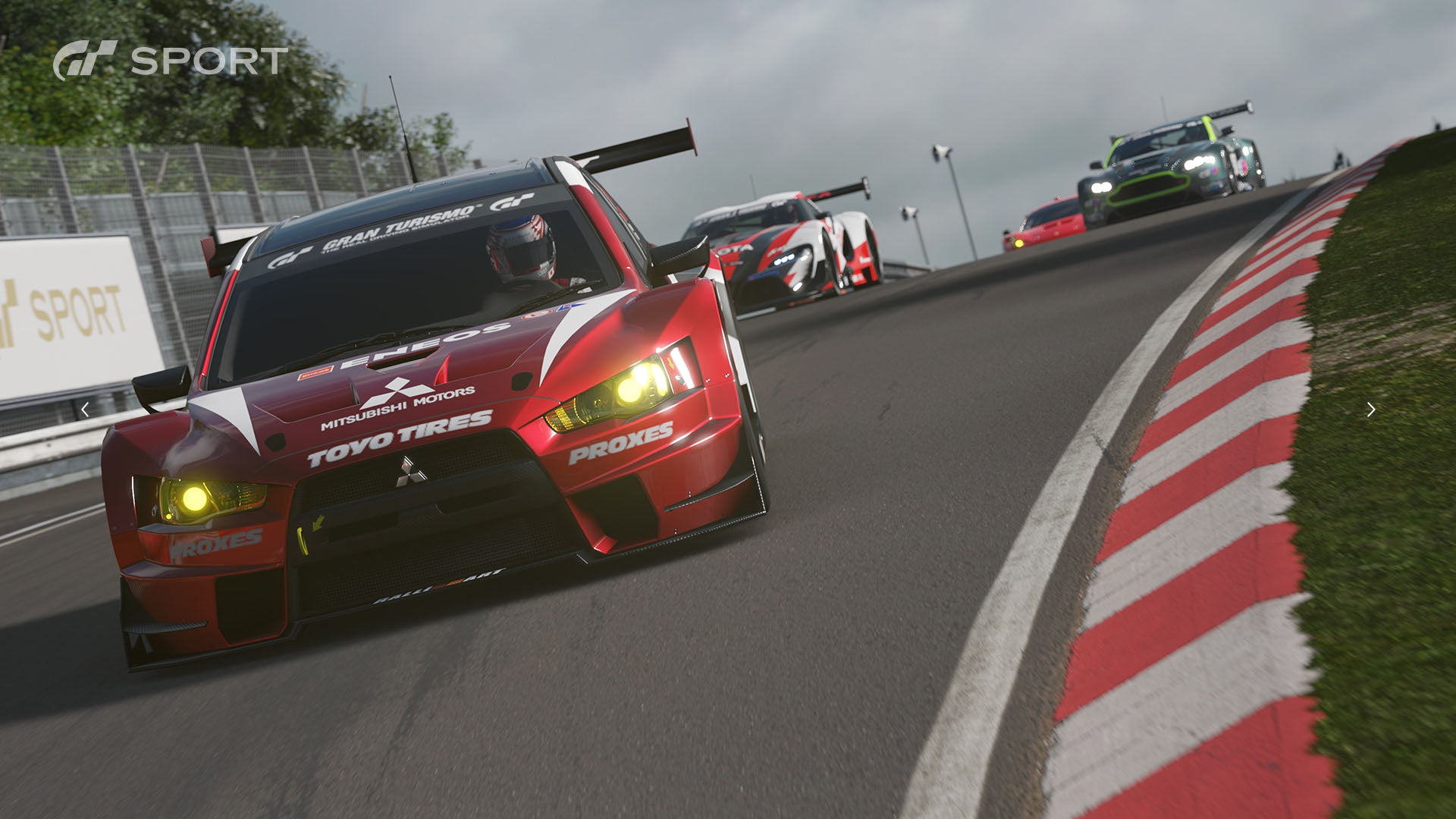 It's the sense of consequence that marks iRacing out, and Gran Turismo Sport shares that by both cribbing its safety rating feature that sees you penalised for infringements on-track and by sticking to scheduled races with open qualifying sessions preceding each one. A race in Gran Turismo Sport feels like an event - one you've put preparation into, and one that could have very serious repercussions either way for your racing career. It's a lighter flavour than iRacing, of course, and one that doesn't demand as much time or cash as the PC racer, but it's a brand of competition that should be able to find a place for itself on console.
Gran Turismo Sport has all the right ingredients to be spectacular, though there's still serious work to be done. For all the promise of its online racing, it's currently undone by unreliable netcode that sees cars warping across the track or dancing skittishly atop it, its authenticity coming unstuck as competitors phase out of view. It's a major concern given how online is at the heart of Gran Turismo Sport.
It's going to need to do a better job of communicating its strengths, too, at a time when Project Cars 2 will be delivering a more generous package and Microsoft will be placing an amped-up Forza Motorsport 7 at the frontline of its push with Scorpio. This isn't the extensive, all-encompassing driving simulator that Gran Turismo once was, and in direct comparison there's every chance that this will fall short of its competitors in many key areas. Gran Turismo Sport is a very different type of driving game, though, and I can't help but feel that could turn out to be a very good thing indeed.