Gran Turismo Sport acquits itself well in VR
Hands-on with the latest build of Polyphony's PlayStation racer.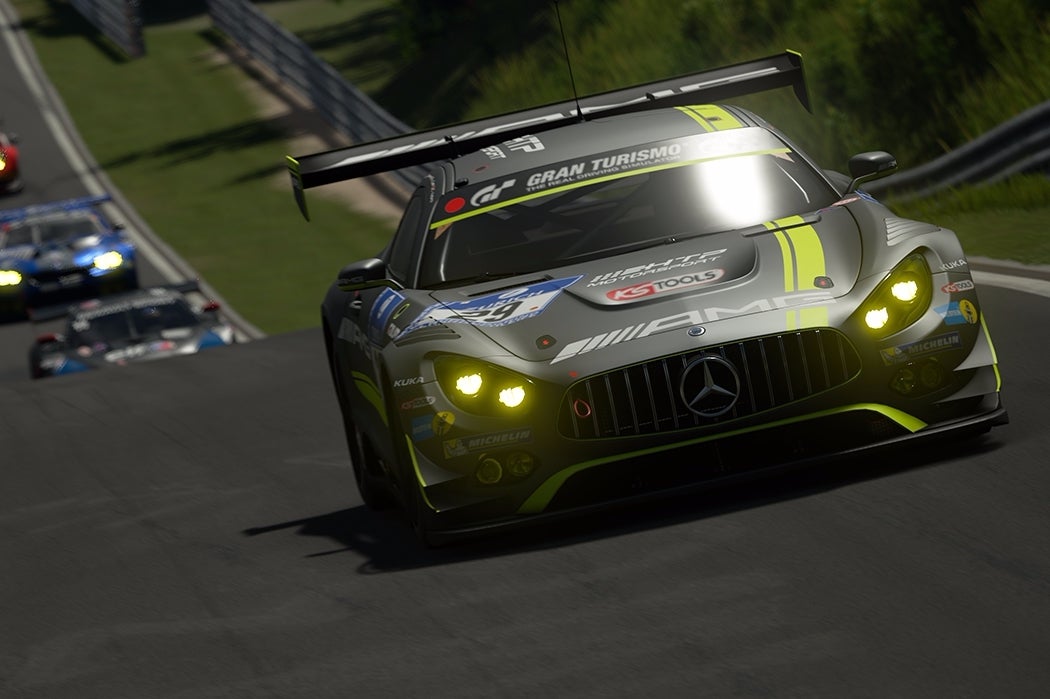 Is there a better fit for virtual reality than the humble racing game? Ever since sampling iRacing with an Oculus Rift I've sworn by the pairing, and now have a dedicated set-up at home. There's something sublime about how the technology fits the genre - how a fixed cockpit works so well within the limitations of contemporary VR, and how a decent steering wheel solves in an instant the sometimes fuzzy control problem that people are still trying to solve elsewhere.
So it's no surprise, then, to discover that Gran Turismo Sport acquits itself beautifully in VR. Polyphony Digital's inbound PlayStation 4 driving game is making the most of PlayStation VR - though it's worth noting there are some caveats to be made. PlayStation VR events are restricted to one-on-one races, doubtless due to hardware limitations, and understandably there's no way that Gran Turismo Sport played with a headset is going to rival the likes of Project Cars 2 played on an Oculus Rift and a powerful PC rig.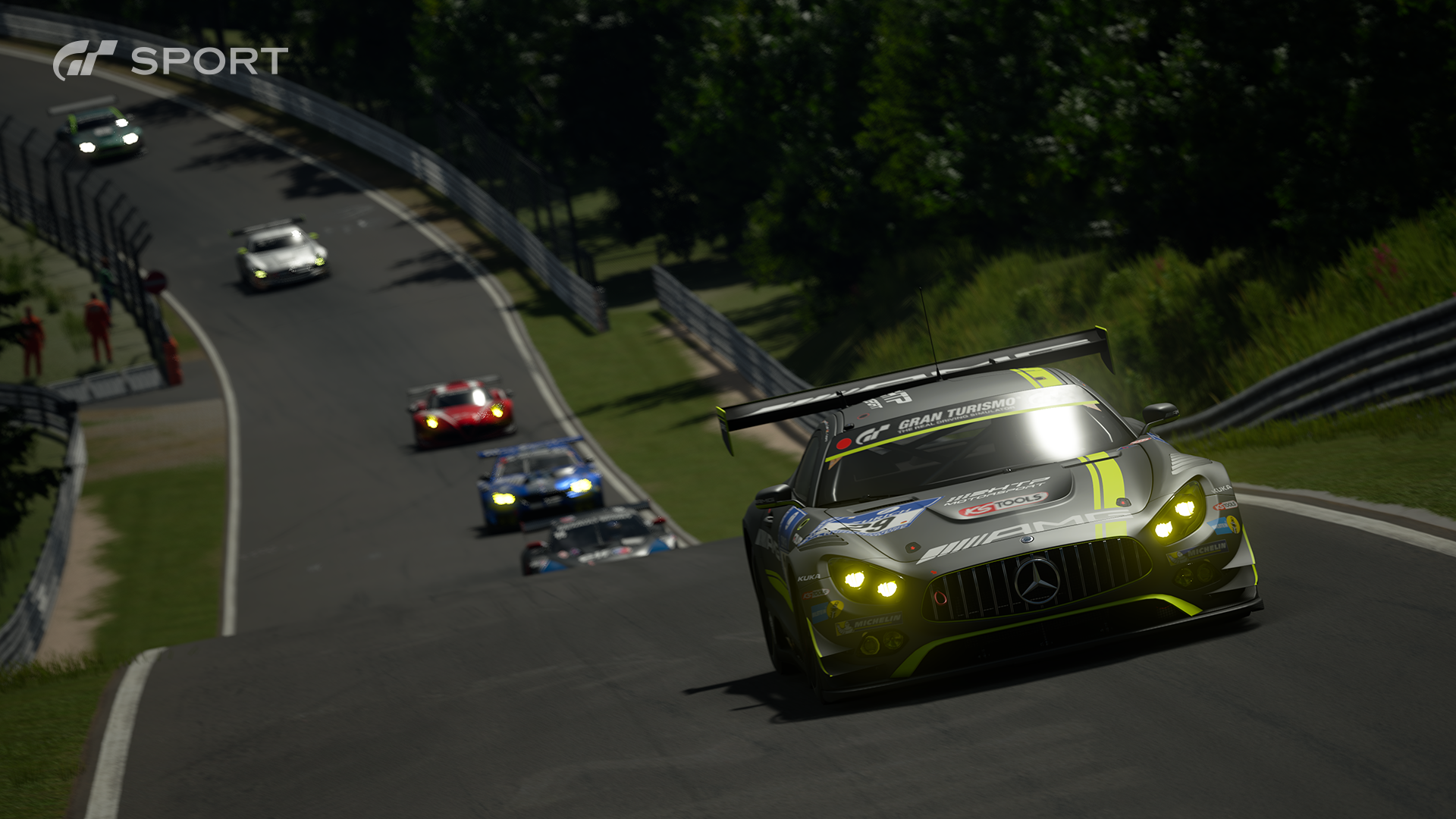 That said, though, Polyphony has put some thought into how it goes about employing virtual reality, making for one of the better VR racing experiences - and quite easily the best on console. There's a neat dashboard overlay discreetly placed within the car, meaning there's no messy HUD obscuring your view out of the windscreen, and the mirrors work perfectly, the rear view adapting beautifully to your head movement. It's a small thing, of course, and nothing you won't have seen before in other VR racing games, but still no mean feat given what Polyphony is playing with here.
And in the car the attention to detail makes it the measure of its PC counterparts. It's the little details that all add up - a neatly modelled set of Puma Furio racing gloves on your driver's hands, for example, lending it that extra touch of authenticity, or just the sheer craftsmanship that's been poured into the tiniest rivet in the cockpit. I took out Gran Turismo newcomer the Porsche 911 RSR for a couple of runs, its innards an amazing tangle of exposed tech and imposing air ducts. I ended up getting distracted by all that detail as I admired the carbon weave of the door sill and careered straight into my opponent. Taking to Tokyo Expressway, an urban track that I thought would put Gran Turismo Sport through its paces in VR, and it didn't lose its composure once - though once, when going through a tunnel and as that cockpit was suddenly bathed in light, I nearly lost mine.
So Gran Turismo Sport works wonderfully in virtual reality, which isn't too much of a shock. It's not quite as exhilarating as some of its competitors - that 911 RSR sounded a little flat, in contrast to the raw fury of its real-life inspiration, and there was something slightly muted about the handling in the Tokyo Game Show build set-up that certainly didn't help - but for a console it's not a bad effort at all. Gran Turismo Sport is the perfect match for PlayStation VR, and once you get to try it for yourself you may struggle to go back to flatscreen racing again.
Will you support Eurogamer?
We want to make Eurogamer better, and that means better for our readers - not for algorithms. You can help! Become a supporter of Eurogamer and you can view the site completely ad-free, as well as gaining exclusive access to articles, podcasts and conversations that will bring you closer to the team, the stories, and the games we all love. Subscriptions start at £3.99 / $4.99 per month.