This ASUS ROG keyboard, Strix Impact 2 mouse, and Scabbard 2 mousepad bundle is now under £150
Dress up your desk with a super ASUS trio.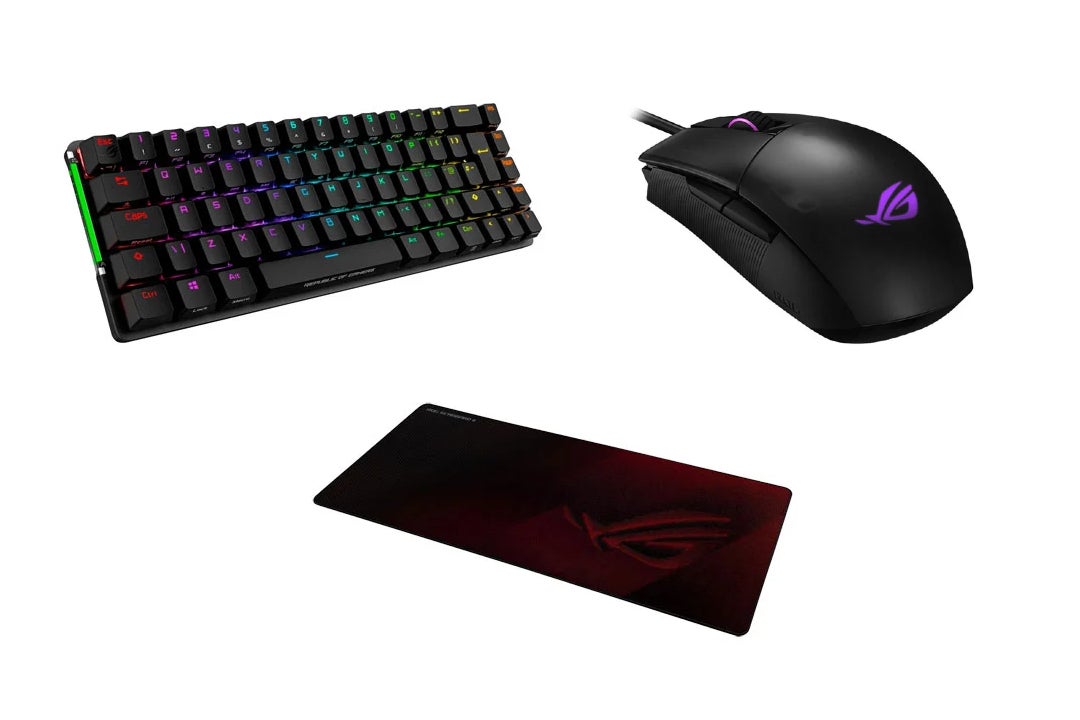 If you're thinking about getting a new gaming keyboard and want to save some desk space then a 65 per cent keyboard can be the perfect form factor as it gives you arrow and page keys but has a tiny impact on your desk's real-estate.
Most smaller form-factor keyboards also come with mechanical switches, giving you plenty of options in switch response time and sound to match your needs whether you're more of a gamer or a typer.
And if there's other PC accessories you've been meaning to update, why not bundle it up with a matching desk pad and mouse? Currently, ASUS is offering a bundle with the ROG Falchion Wireless 6 per cent keyboard that comes with the Strix Impact 2 Mouse and Scabbard 2 desk-size mousepad. It's available at Scan for £149.99, which is reduced from £227.99
The Falchion Wireless has ASUS' own tuned ROG NX mechanical switches for precise, tactile keystrokes. The red switches have the shortest keystroke so will be the fastest for gaming, but not as nice for typing. The brown switches are halfway between a red and blue switch and are better for typing while being a little slower for gaming, so make sure to pick which switch is best for you.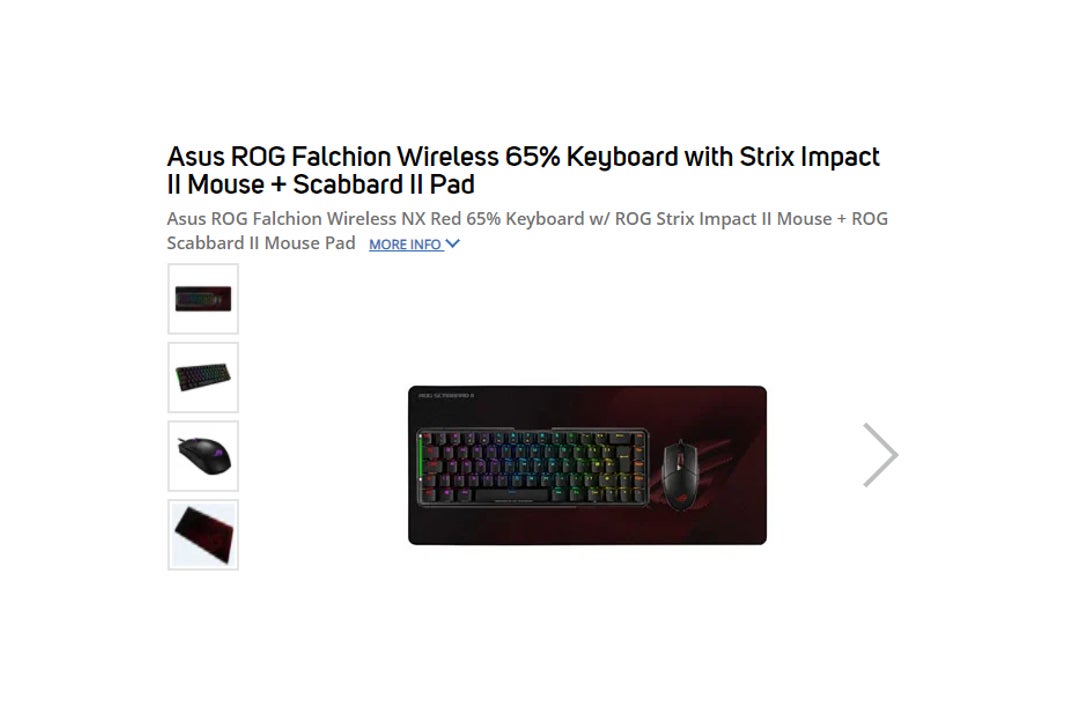 The keyboard also has a really cool touch bar on the side which can be used to adjust the volume, create shortcuts for switching apps, or copying and pasting. It can also be programmed for use as a macro key for more intuitive controls for gaming. It connects wirelessly over a 2.4GHz connection and has a battery life of up to 450 hours if the RGB is off.
Apart from just getting this brilliant little keyboard at a nice price, you also get the Strix Impact 2 Mouse which is lightweight and sleek. It has a 6,200 dpi sensor, two side buttons, RGB strips and is ambidextrous. The Scabbard 2 desk pad is a premium mousepad that will fix both the mouse and the keyboard, and having a cloth desk pad under a mechanical keyboard can really improve the sound it makes.
And that's that, three really nice peripherals that will match together and make your desk setup super snazzy. If you want to look at more mechanical keyboards to help work out what switches are best for you, have a read of Digital Foundry's best mechanical keyboards article. Also, give the Jelly Deals Twitter account a follow where we let you know about bundles like this and much more.