Get spooky murder mystery board game Mysterium for just over £30
A festive Christmas wraith.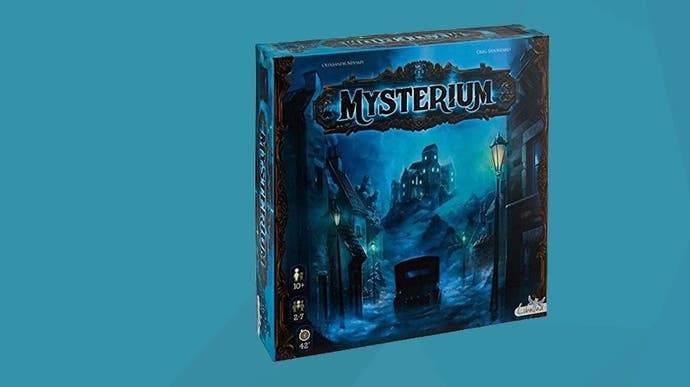 Stick with us to learn all about Mysterium: a co-operative mystery board game steeped in spookiness and murder most foul, which also happens to be 24% off at Amazon, putting the price down to £30.49.
Although some have described it as Cluedo meets Casper, we believe that grossly understates quite how awesome (and unique) this game is. It's also one of those rare straightforward yet compelling titles that doesn't demand each player digest a dense tome of rules, nor does it require infinitely vast stretches of time to complete.
Suitable for up to seven players, and relatively brief - games tend to take between 1-2 hours - all participants bar one play mediums at a 1920s séance (accents optional) trying to solve a murder over the course of seven in-game hours tracked via a giant spooky clock.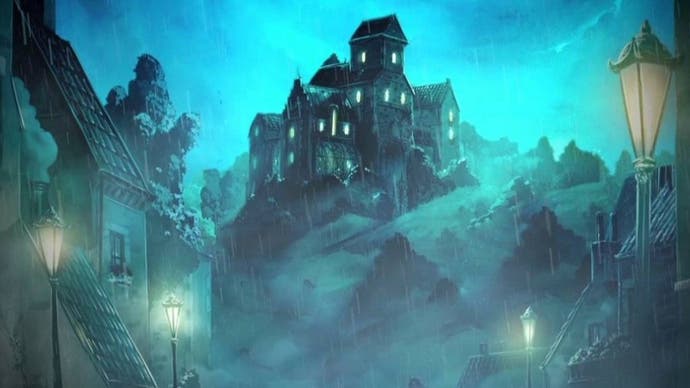 The remaining player is the ghost who, although suffering from amnesia and unable to speak, is the only one who knows which suspect is responsible for the murder. This phantom-player hands out clue cards that reveal cryptic details of the slaying to the mediums, who work together each round to pinpoint a suspect (illustrated with unique character cards) based on the clues.
You'll be trying to find out where the murder happened, who did it, and what weapon they used. As the murder story is generated differently each time using the cards, this case changes every time - giving Mysterium plenty of replay value. It's really fun unravelling all the clues, as it requires heaps of abstract thinking and creative deduction.
The clue cards are also beautifully illustrated, depicting strange and surreal painted images that are highly open to interpretation. Mediums have two minutes to unpack the dreamlike images, and must select a potential suspect each round.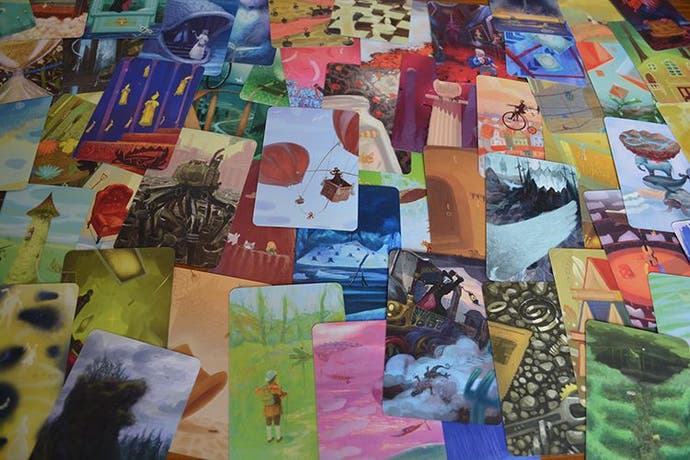 At the end, the ghost reveals everything, and if the players are savvy enough to work out the mystery, they can depart peacefully to the other side. The mystery's revelation will fill you with both wonder, and heady shame - as you likely failed to recognise a bunch of things which are in hindsight so very, very painfully obvious. At its core, it's a murder-mystery cum ghost-story that leaves plenty of room for staggering player incompetence and some fabulous eureka moments.
The constituent parts of the game are all steeped in Victoriana trimmings and strange occult imagery, while the clue cards are vividly coloured and gorgeously rendered. Don't let its simplicity fool you, Mysterium is one heck of an atmospheric game. Although it has haunted elements, the lack of the gore and direct violence make it suitable for anyone over the age of ten - meaning younger players can join in too.
The social element really comes to the fore here, as Mysterium effectively encourages you to all work together to win. It is not too complex to grasp either, it won't take first-time players long to get hooked. As long as the ghost-player is au fait with the rules, it's pretty easy to pick up what's happening just by playing along with other participants.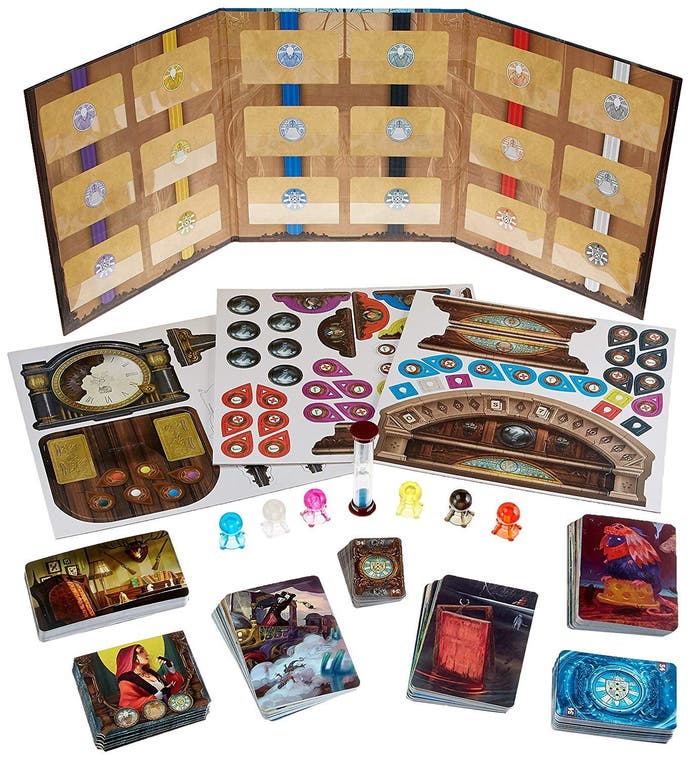 If you're willing to try Mysterium, we recommend setting up a creepy soundtrack - theremins would be most appropriate here - and eerie lighting befitting of a ghost tale. You can also expand an existing copy of Mysterium with 40% off the Mysterium: Hidden Signs expansion, which gives you more clues and suspects. In addition, if you'd like to learn more about some other immersive tabletop games, check out our guide to the best role playing and storytelling games on our sister site Jelly Deals. Remember, board games are for life, not just Christmas!