GOG releases Diablo's unofficial Hellfire expansion as a free update
Now available to all owners of the base game.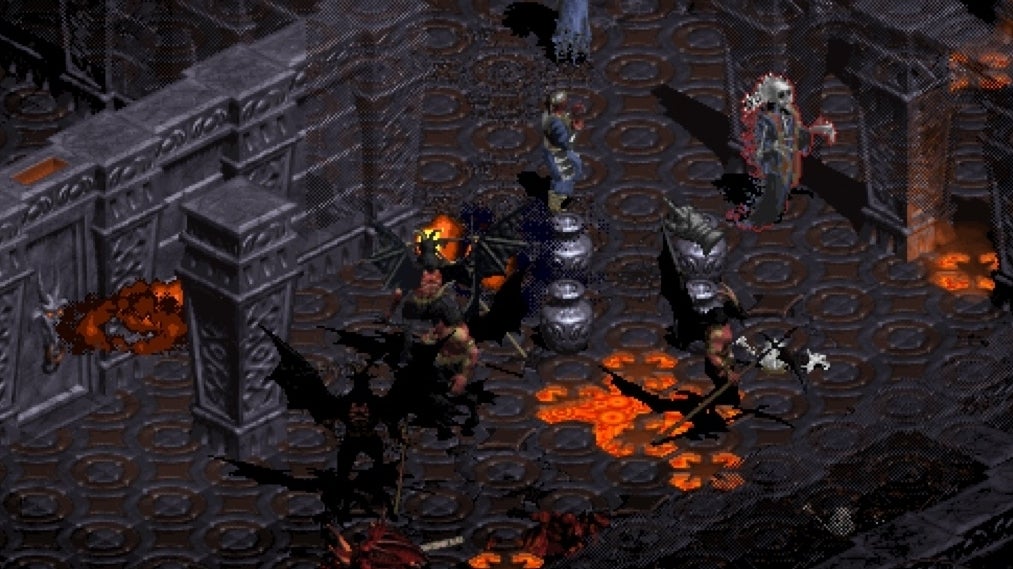 Earlier this year, Blizzard and GOG joined forces to release the original Diablo via digital distribution for the very first time. And now, GOG has another treat in store for Diablo fans, with the game's unofficial expansion Hellfire now available as a free update for all Diablo 1 owners.
Hellfire initially launched in 1997, a year after Diablo 1, and was developed by Synergistic Software at the behest of Blizzard North's parent company Sierra On-Line, despite Blizzard reportedly being against the project at first. It's a resolutely solo experience, with no ties to Diablo's multiplayer mode, and the events it portrays are considered entirely non-canonical.
Even so, it integrates into Diablo's main story (albeit as something of a side quest), offering brave adventurers the chance to explore new locations and dungeons in a bid to slay Na-Kul - a powerful demon terrorising Tristram. It also introduces the Monk class, new weapons and items, plus new missions and enemies.
According to GOG, Hellfire has been added to its digital version of Diablo following requests from players, with Blizzard giving its blessing to release the expansion as a free add-on. As such, anybody that's already purchased Diablo 1 from the store will be able to access the new content upon launching the game.
To celebrate Hellfire's arrival, GOG is offering a small discount to those wishing to purchase Diablo. There's 10% off at present, meaning it'll cost £7.09 instead of the usual £7.89.