Bandai Namco reveals new God Eater, Tales, and JoJo games heading west
UPDATE: Tales of Symphonia gets Steam release date.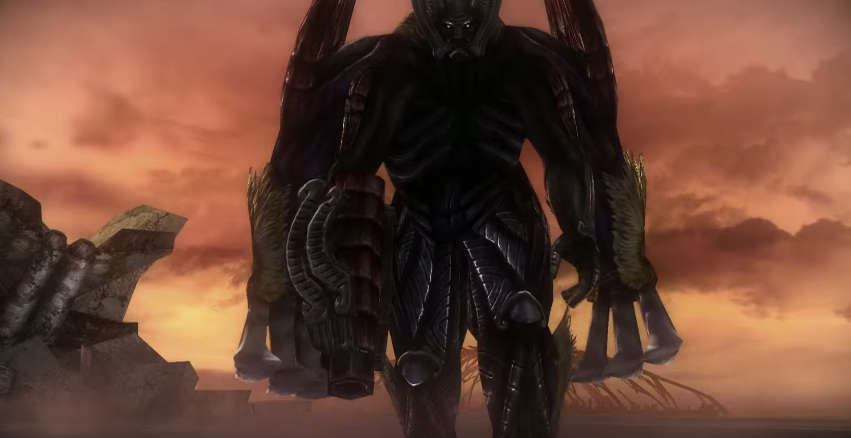 UPDATE 22/12/15 10.25am: GameCube classic Tales of Symphonia now has a Steam release date - 2nd February 2016.
The much-loved entry in the Tales series originally launched back in 2003, before a recent HD port for the PS3.
It will be a freebie for those who purchased Tales of Zestiria via Steam, or also available separately. The news comes after a raft of other Bandai Namco announcements, detailed below.
ORIGINAL STORY 21/12/15 9.00pm: God Eater's sequel and remake are both coming to Europe in summer 2016 on PS4, Vita and PC via publisher Bandai Namco.
God Eater 2: Rage Burst will continue the story of the first game, which is getting an enhanced, expanded special edition with God Eater Resurrection.
For those unfamiliar with the series, God Eater is a Monster Hunter-like series about fighting giant creatures called Aragamis in 2050s Japan. The series has sold upwards of five million copies in Japan, but only its initial entry made it to the west as the PSP offering Gods Eater Burst [the plural isn't a typo, but it is odd], which arrived in Europe back in 2011.
The series is so popular in Japan that it has its own spin-off anime series, which you can watch legally in HD for free at Daisuki.net.
Eurogamer contributor Matt Edwards found the first God Eater a pleasant alternative to Monster Hunter, albeit one that lacked the depth of Capcom's storied franchise. "This engaging alternative manages to sidestep allegations of being Monster Hunter Lite - but only just," Edwards wrote in his Gods Eater Burst review.
Bandai Namco also announced that it will be releasing Tales of Berseria, the latest action-RPG in the long-lasting Tales series, on PS4 and PC. It will be the first entry in the series to star a female protagonist.
Elsewhere, Asura's Wrath developer CyberConnect2 is making a new JoJo fighting game with JoJo's Bizarre Adventure: Eyes of Heaven, slated for a PS4 release next year.
Spike Chunsoft's arena-based fighting game One Piece: Burning Blood is also coming to PS4 next year, with releases on Xbox One, Vita and PC to boot.
And finally the Vita is getting some exclusive love with Mobile Suit Gundam Extreme Vs-Force, which offers two-vs-two mech combat on the go.
Here's a bunch of trailers for the aforementioned titles: