Wadjet Eye's ghostly noir series Blackwell is now on iOS
Who you gonna call?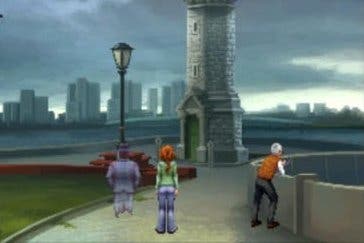 Indie game developer Wadjet Eye (Gemini Rue, Resonance) has released iOS ports of the first three games in its supernatural noir point-and-click adventure series Blackwell.
The series follows a New York-based freelance writer named Rosa Blackwell, who just so happens to also be a spirit medium. She befriends a wayward jazz-era ghost named Joey Mallone and together they solve mysteries and help the recently departed move on to the next world. They're kind of funny, kind of sad - like that Tears for Fears song.
The first game in the series, Blackwell 1: Legacy, was released in 2006 and was followed by 2007's Blackwell 2: Unbound and 2009's Blackwell 3: Convergence. Legacy will usually cost $2.99 (about £2) while Unbound and Convergence will go for $3.99 (about £3) on the App Store, but until 17th July each entry is a dollar off.
Wadjet Eye noted that the series' later releases, 2011's Blackwell: Deception and 2014's Blackwell Epiphany (the final chapter in the saga), will come to iOS later this year, while Android, Mac and Linux ports of the series are on the way.