Get 512GB of microSD storage for just £38 at Amazon
A Black Friday price in the new year.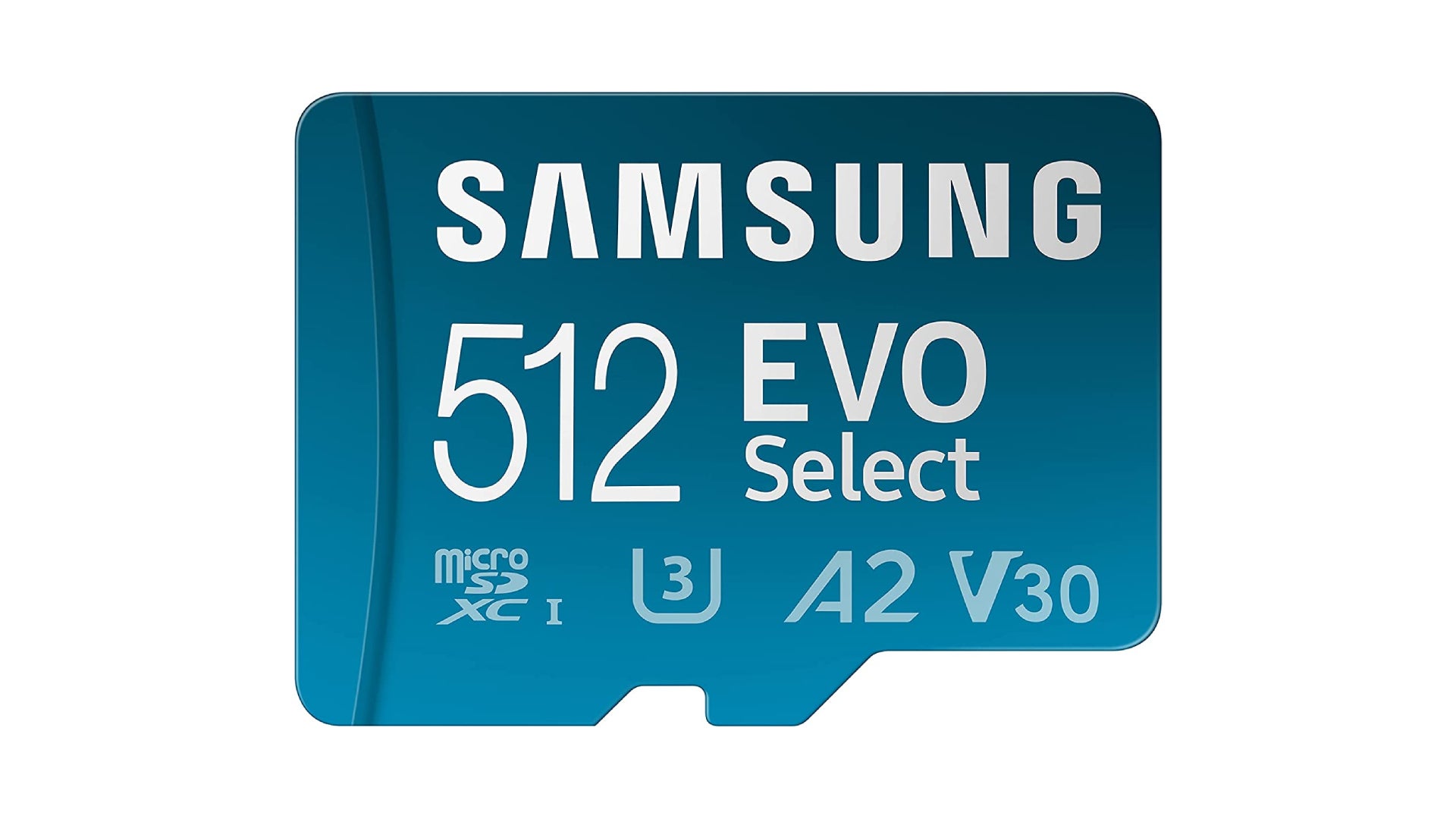 If you were fortunate enough to get a new handheld console for Christmas like a Nintendo Switch or Steam Deck, then you might want to get some extra storage for it so you can get all your favourite games installed and ready to go.
There were some excellent deals on micro SD cards during Black Friday 2022 back in November, and one of those deals has resurfaced over at Amazon at the start of 2023. You can get 512GB of storage from this Samsung EVO Select card for just £38:
In the US, you can net a 34 per cent ($28.50) saving on the same memory card, making it $56.49.
If you're shopping for Nintendo Switch storage, then here are some games and their data size to help give you an idea of what you need: Animal Crossing: New Horizons takes up around 7GB of memory storage, whereas Metroid Dread only uses about 4.5GB of storage. If you're only planning on playing two or three games at a time and fully completing them, a smaller card is probably all you need, but if you want lots of games ready to play at any time, then a card like the 512GB EVO select is a better choice.
For Steam Deck users, you want a card that is UHS-I so it's compatible with the Steam Deck's SD card slot and so that it can match the Steam Deck's 104MB/s microSD speeds. The EVO Select is UHS-I and has speeds of up to 130MB/s so it will be nice and fast. As for the number of games you can store, that depends on the games: Cyberpunk 2077 is 67GB for example, but Fall Guys is only around 6GB.
If you're looking for storage for your phone or camera instead, this is also a great option. Because of the UHS-I and read/write speeds the EVO select is great for shooting and storing 4K video. The card itself is also water-proof, temperature-proof, magnet-proof, and x-ray-proof so it will survive all the conditions you take it in.
It's good to see some Black Friday level discounts come back this early in the new year, so we're looking forward to hopefully seeing some more this January. If we do we'll be sure to post them over on the Jelly Deals Twitter account, so don't forget to follow us there.