Gearbox is "actively working on a solution" for Borderlands GOTY Edition matchmaking issues
"This is a pretty significant issue!"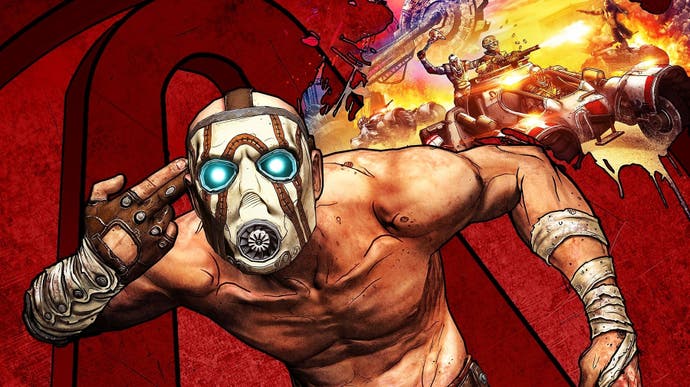 Borderlands: Game of the Year Edition players are reporting issues with matchmaking.
For several days now, players have been reporting issues on both the Gearbox forums and Reddit (thanks, Game Informer) stating players cannot join multiplayer lobbies, either with their friends or with random partners. Whilst initially it seemed to primarily affect players on PlayStation 4, Xbox One and PC users are reporting difficulties, too.
"I've seen a few pop up here and there as well searching different threads where several people were having this issue (PS4 & some XB1)," wrote r/MakeMercaUpvoteAgain. "I feel like this is a huge issue that is being overlooked. I bought this game for the sole purpose of playing with my brothers! It's still an awesome game, but damn.. this is a pretty significant issue!"
"Same issue here...been trying for the last 2 days (since release) and cannot connect to anybody online through friend/invite only," monkeycat said on the forum. "Same error message as everyone else. it's really annoying considering we used to play this online without any major issues in 2009 on xbox360/ps3. do you guys think they'll sort this out any time soon or are we gonna have to solo it?"
Some have been advised to check their port and NAT settings, but while this seems to have temporarily solve the issue for some, not everyone reports the same success - nor is everyone willing to do it.
"I should not have to open my ports to run coop, when I don t have to do that on every multiplayer game I own except this one," said uncorruptweclaim. "No gearbox needs to fix this, no one should have to open ports, I can go online with borderlands 2 right now, far cry, path of exile, diablo, and so on, this needs to be fixed asap, and yes a friend tried the open port and it didn't work, I'm perplexed as why this is the only game having issues with online, but again tell me how its playstations fault."
While there's been no official word on the issue on any of Gearbox or 2K's social media channels, a moderator on the forum reports the developer is "aware of the problems" and "actively working on a solution".
"I want to let you know that Gearbox and 2K are aware of the problems that players are having and we are actively working on a solution," said Noelle_GBX, responding to a forum thread yesterday. "I know most of you have already, but feel free to submit tickets in to https://support.2k.com/ 79."
In other Borderlands news, Steam's new anti-review bombing measures appear to be working. Borderlands 1 and 2 suffered review-bombing on Steam after 2K announced Borderlands 3 will be a six-month timed exclusive on the Epic Games store, but Valve's new anti-review bombing measures have kicked in, and these "off-topic" reviews are excluded from the review score by default.