Garry's Mod: $22 million in seven years and now Garry is making a new PC game
Gee, man.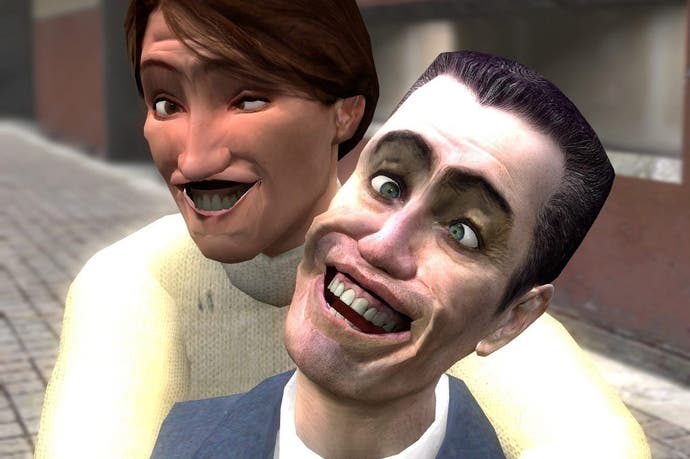 Source code playground Garry's Mod has raked in $22 million in seven years, creator Garry Newman has revealed.
He and his Facepunch studio only see "less than half of that", though, he said, and then the tax man gets stuck into that. Then, when money is taken out of the company, the tax man gets stuck into that, too.
Still, it's luxurious living for a game with no start, middle or end. Garry's Mod takes Valve's Source code and the various assets from Valve's games and then plonks them all in a big toy chest and says there you go, do what what you will with them. With a bit of imagination, Garry's Mod is brilliant.
For instance:
And:
Valve's Gabe Newell even singled out Garry Newman's work when thanking the UK for its "tremendous support", after he was selected to win a BAFTA Fellowship award.
Newman once worked alone but in 2009 founded the Facepunch studio and now he's got a proper office and everything. And guess what? He's also now making his very own game.
"We are starting work on a new PC game," he said.
"It's a game I've wanted to start work on for ages. I'm trying to get a team together in-office to build it this time.
"I don't really want to talk about it until we've got something more solid though."
What's next for Garry's Mod? Among other things, Linux support.
"We have a bunch of ideas we want to try," Newman added. "Zombies are done - we are sick of zombies. So we wanna get rid of those and add other NPCs.
"We also want to add building elements and stuff. Really it's just an experiment, and we're gonna see where it leads."