Valve's Gabe Newell to receive BAFTA Fellowship snazzy award thing
Perhaps he Newell along.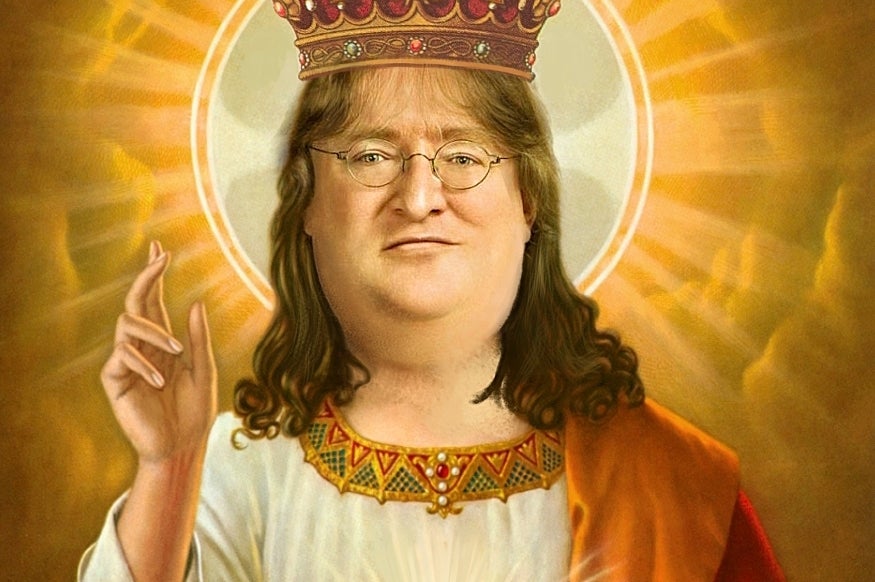 Valve's Santa Claus I mean Gabe Newell will be the video game hero awarded a BAFTA Fellowship this year.
The only surprise is that he hasn't been recognised before.
Newell's credentials are irresistible; simply, he's one of the most influential and powerful figures in video gaming today.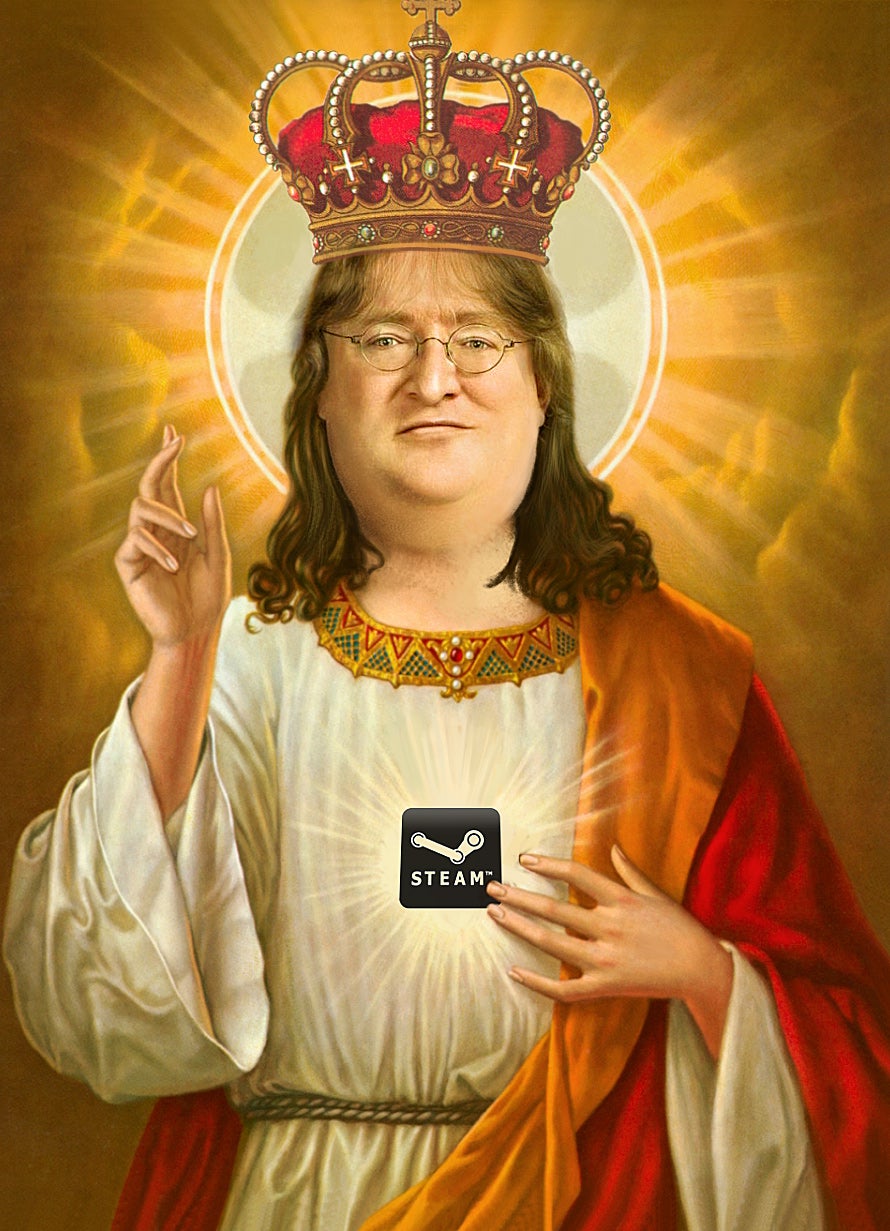 His career started at Microsoft in 1983 but broke into a gallop when he founded Valve in 1996 and made Half-Life and Counter-Strike and, most importantly, Steam.
Gabe Newell, in his reaction to the news, personally singled out the work of Garry Newman, maker of Garry's Mod - the sandbox Source playground. That's nice.
"It is an honour for myself and everyone at Valve to be presented such an award by one of the world's most respected and recognised organisations," responded Gabe Newell, who really ought to be making Half-Life 3.
"Valve owes a tremendous thanks to many in the UK - to those who have played our games, to the great support of the UK press, and to UK-based creative contributors such as Garry Newman.
"I look forward to accepting this prestigious honour on behalf of everyone in our community."
Newell will follow in the footsteps of fellow BAFTA Fellows Peter Molyneux (2011), Shigeru Miyamoto (2010), Nolan Bushnell (2009) and Will Wright (2007).
The British Academy Games Awards take place on Tuesday, 5th March. Gamer and comedian Dara O'Briain will host the event, as he has done for a few years now. I took a trip to BAFTA in London recently to speak with him ahead of this year's event. The video is below.