Frostpunk's first paid DLC The Rifts and season pass are out now
Nice, nice, baby.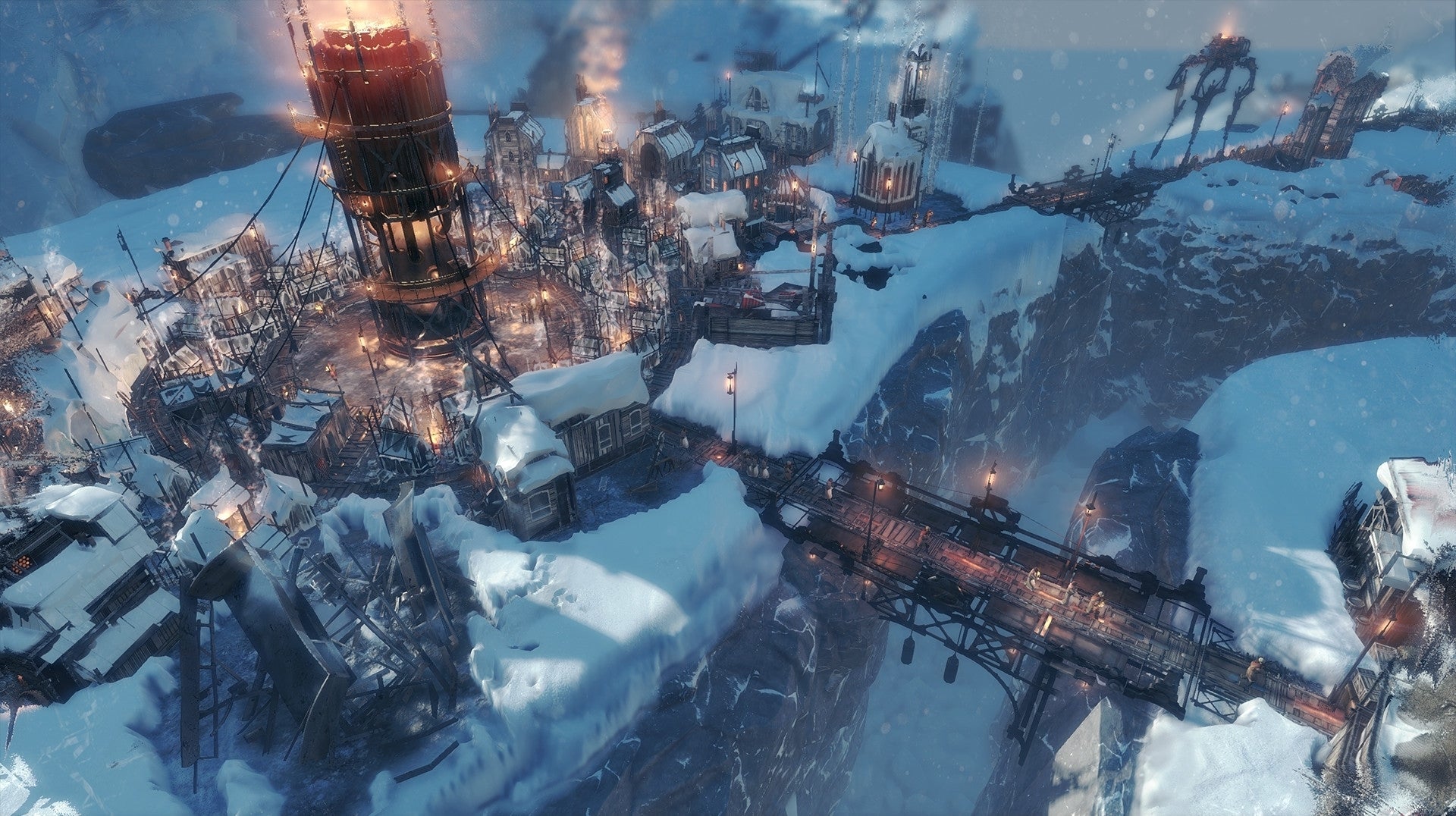 Developer 11 Bit Studios has launched The Rifts, the first of three planned paid DLC updates for its superb post-apocalyptic city builder Frostpunk.
The Rifts, which follows over a year of free content updates, introduces a brand-new Endless Mode map to Frostpunk, offering a challenging new twist on the game's already punishing city building core. Not only must players gather and build to fight the freeze of Frostpunk's endless winter, they now have to contend with a ravine-scarred map split into awkward landmasses, making expansion and survival that much harder. To assist players in their struggle, The Rifts adds new constructible bridges, and an assortment of other new mechanics.
Frostpunk's second paid DLC offering, The Last Autumn, arrives in Q4 this year, and is described as a "prequel expansion" beginning on the first day of the big freeze. The developer says The Last Autumn will, alongside new lore and narrative, introduce a brand-new scenario "with game-changing mechanics and unique architecture".
Frostpunk's third and final paid DLC update, Project 'TVADGYCGJR', is due to arrive next year, with more details set to be revealed following The Last Autumn's release.
The Rifts is available now on Steam and GOG, and can be purchased on its own for £3.99/$4.99 USD or as part of Frostpunk's season pass. The latter includes access to The Rifts, The Last Autumn, Project 'TVADGYCGJR', plus a Frostpunk soundtrack and digital art book, and costs around £19.50/$24.99 USD. There's also a 50% discount on the base game, if you haven't yet taken the plunge.
Frostpunk is scheduled to launch on Xbox One and PS4 this October, although the newly released paid DLC will not be included.