Frisbee-tossing arcade classic follow-up Windjammers 2 gets first gameplay trailer
Coming to PC and Switch later this year.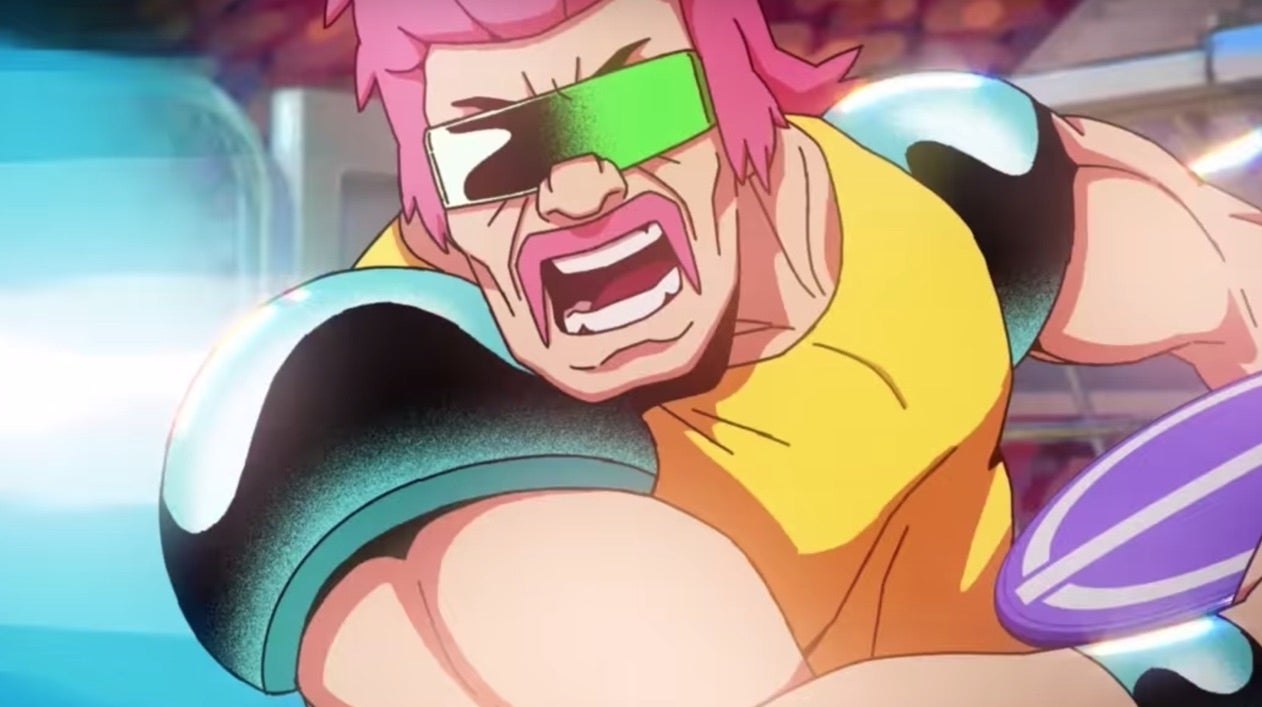 We've known about Windjammers 2, the long-awaited follow-up to Data East's frisbee-tossing arcade classic, for some time now - but, finally, we've a chance to see developer DotEmu's sequel in action, thanks to a newly unveiled alpha gameplay trailer.
Windjammers originally released on Neo Geo in 1994, gifting the world with its raucously entertaining multiplayer take on brutal competitive frisbee action. Playing out something like Pong meets Street Fighter (as Martin Robinson put it in his Essential review), the goal, simply enough, is to pelt a frisbee into your opponent's net until you've enough points to win.
A handful of special moves add a touch of nuance - not that nuance is necessarily a primary consideration in a game where you're dressed in plastic day-glo armour and there's something called a Flying Power Disc whizzing toward your head - but it's exactly accessible enough to ensure pretty much anyone can pick it up and have a devastatingly good time in two-player.
Windjammer 2's was announced last August during a Nintendo Direct and aims to deliver the same wonderfully compelling arcade thrills as its predecessor, albeit with a few extra flourishes of its own. There are new and returning characters (including beefcake Wessel, now sporting a pink moustache), each with their own strengths and weakness on-court; there are different stages to muck around in; there are powerful EX moves which can be triggered once an on-screen bar is filled; there are various single-player and multiplayer modes.
The most immediate difference between Windjammers 2 and its predecessor though is its visual style. The new game trades the chunky pixels of the original for hand-drawn art that, entirely appropriately, gives the whole thing the look of having tumbled right out of a 90s Saturday morning cartoon. Check out the gameplay trailer up top - which showcases characters Wessel, Mita, Grace, and Max performing some of their new moves - and draw your own conclusions.
There's no final release date for Windjammers 2 just yet, but it's scheduled to launch on PC and Switch at some point later this year.