Windjammers 2 Steam demo out tomorrow
Airs and laces.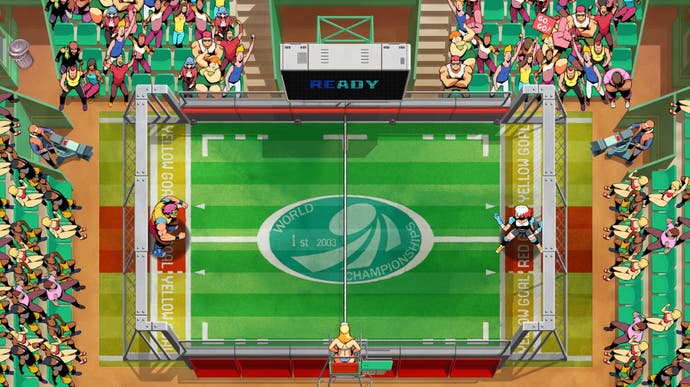 Windjammers 2, the long-awaited follow-up to Data East's frisbee-tossing arcade classic, gets a demo tomorrow, 16th June as part of the Steam Game Festival.
The demo offers local versus play and online multiplayer, and runs until 22nd June, publisher and developer Dotemu said.
Windjammers originally released on Neo Geo in 1994, gifting the world with its raucously entertaining multiplayer take on brutal competitive frisbee action. Playing out something like Pong meets Street Fighter (as Martin Robinson put it in his Essential review), the goal, simply enough, is to pelt a frisbee into your opponent's net until you have enough points to win.
Dotemu put out a new trailer for Windjammer 2, showing off its rapid pace of back-and-forth action.
There's no release date yet.