Free Christmas Hitman DLC next week
For a good Claus.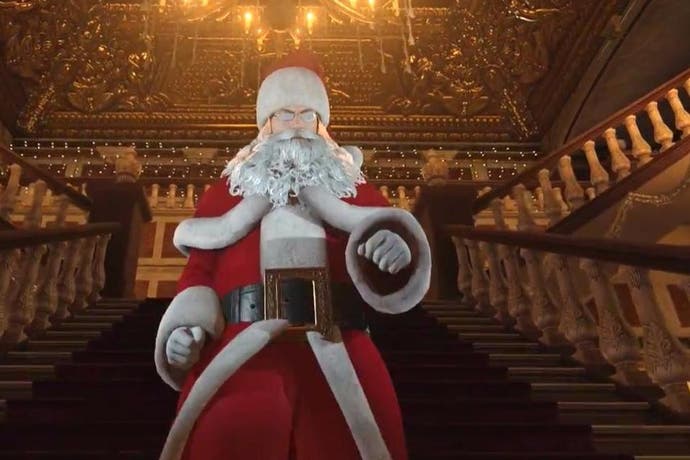 There's free Christmas Hitman content coming to PC, PS4 and Xbox One next week (Tuesday 13th) in the name of charity: the World Cancer Research Fund.
It's a festive rework of the Paris Showstopper level, now resplendent with Christmas trees, decorations, maybe a little mistletoe you old rogue... The aim is to stop two thieves from pinching presents. You'll be able to unwrap a few gifts of your own, and there's a rather iconic festive Christmas disguise to use.
As mentioned, the Holiday Hoarder DLC is free. The hope is you may find a few coins to donate to the World Cancer Research Fund instead.
As Io Interactive studio head Hannes Seifert reminds us: "Cancer is something that affects everyone in one way or another at some point in their lives. We're giving away some fun, free holiday content to all Hitman players and we ask in return that if you want to donate to a great cause, please give whatever you can."
The first season of Hitman content has now come to a close but you can keep yourself entertained by generating random missions via Hitman Roulette. We interviewed game developer Io recently to talk about the first year of Hitman as well as what comes next.