Fox says more Alien games are coming amid mobile game backlash
It was a bad call.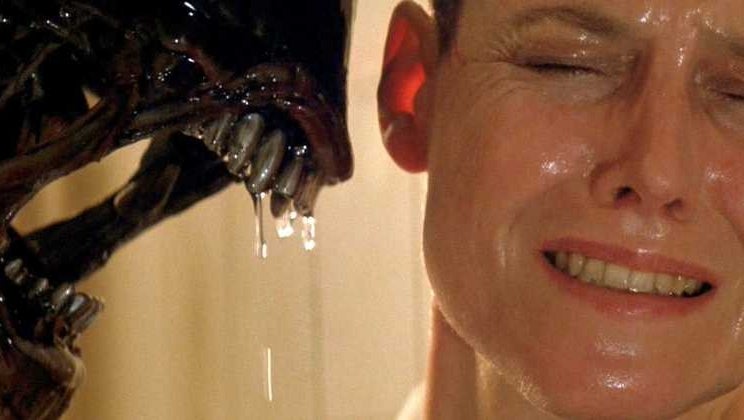 More Alien games are in the works, Fox has said as it battles a backlash sparked by the announcement of a new mobile game based on the franchise.
This week, FoxNext Games, the part of Fox that's hoping to make a splash in the world of video games, announced Alien: Blackout, a mobile game starring Amanda Ripley.
Blackout faced a negative reaction from many Alien fans who had hoped for a big budget, triple-A Alien video game reveal. It didn't help that Fox had teased the announcement of a new game starring Amanda Ripley, who was the protagonist of Creative Assembly's much-loved stealth game Alien Isolation. This led some to suspect the announcement of Alien Isolation 2 - despite that being very unlikely indeed, at least from Creative Assembly.
It's in this context that Alien: Blackout has been torn to shreds online and on social media. In a backlash that rekindles memories of that suffered by Blizzard after the announcement of mobile game Diablo Immortal, Alien fans took to Twitter and YouTube to send a clear message. The official Alien: Blackout trailer has had 9200 dislikes and just 408 likes.
The memes are alive and kicking on Twitter, and I've seen more "game over, man" posts than I can count.
In response, the PR company representing Alien: Blackout issued a statement insisting the game is not a sequel to Alien Isolation.
Alien: Blackout sounds similar to Alien Isolation in that it stars Amanda Ripley and sees you explore a Weyland-Yutani space station while avoiding an alien. But it's not related to, or should be considered a sequel of Alien Isolation, according to the comment issued by PR agency, FortySeven, to MSPowerUser.
This statement, also sent to Eurogamer, is below:
"We wanted to reach out to clarify that Alien: Blackout is a standalone game that shares Amanda Ripley as a main character but is not related to or a sequel of Isolation."
Damage control? Perhaps. Related, the official Alien Twitter account has attempted to calm the furore by reiterating more Alien games are in the works.
So, what does that entail, exactly? As part of its Alien: Blackout press release, FoxNext promised "new adventures" with Amanda Ripley, mentioning "watching, playing and reading her story as she renews her fight against the aliens after the events of Isolation". That's games, for sure, but also other forms of entertainment. Perhaps some sort of ship log app? Whatever the case, Fox promised more entries in Amanda Ripley's story are "soon to be announced".
We do know FoxNext Games' studio, Cold Iron Studios, is also currently working on a massively multiplayer online shooter set in the Alien cinematic universe for consoles and PC, but that's pretty much it.
Meanwhile, a sequel to Alien Isolation seems further away than ever, which is a real shame indeed.