Forza Motorsport 5 announced for Xbox One
Available at launch.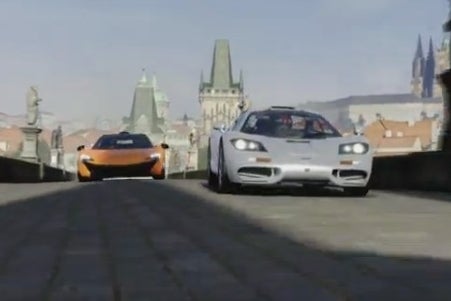 Forza Motorsport 5 will be a launch title for Xbox One, Microsoft has announced at the Redmond unveiling of its next console.
The next entry in Turn 10's well-regarded racing series was shown in what appeared to be a pre-rendered trailer showing two McLaren cars - a classic F1 and the brand new P1 - racing each other around the historic city streets of Prague.
Eagle-eared EG reader Kostabi noticed the voice of motorsport commentator John Hindhaugh during the trailer.