Forza Horizon demo live now
Events and a bit of the map to explore.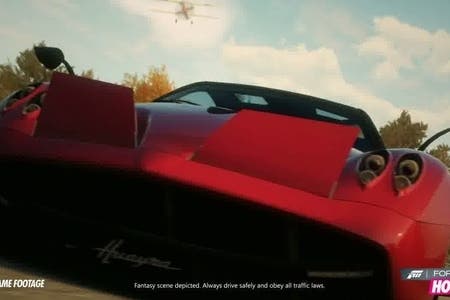 The Forza Horizon demo is out now (1.57 GB). You can grab it from the Xbox Marketplace if you're a Gold member. It goes live for non-Gold subscribers next week.
The demo features a number of events, including the Horizon Festival and street races. Some of these events will automatically become Rivals Mode events after they're completed, so you'll be able to compete against your friends for the fastest time. The demo also lets players drive and explore a section of the overall game map.
Play the demo and you'll unlock a specially designed custom 2013 SRT Viper GTS, which will only be available to those who play the demo and buy the game.