Forza Horizon 5 review: the ultimate big-tent driving game cruises to Mexico
Road to everywhere.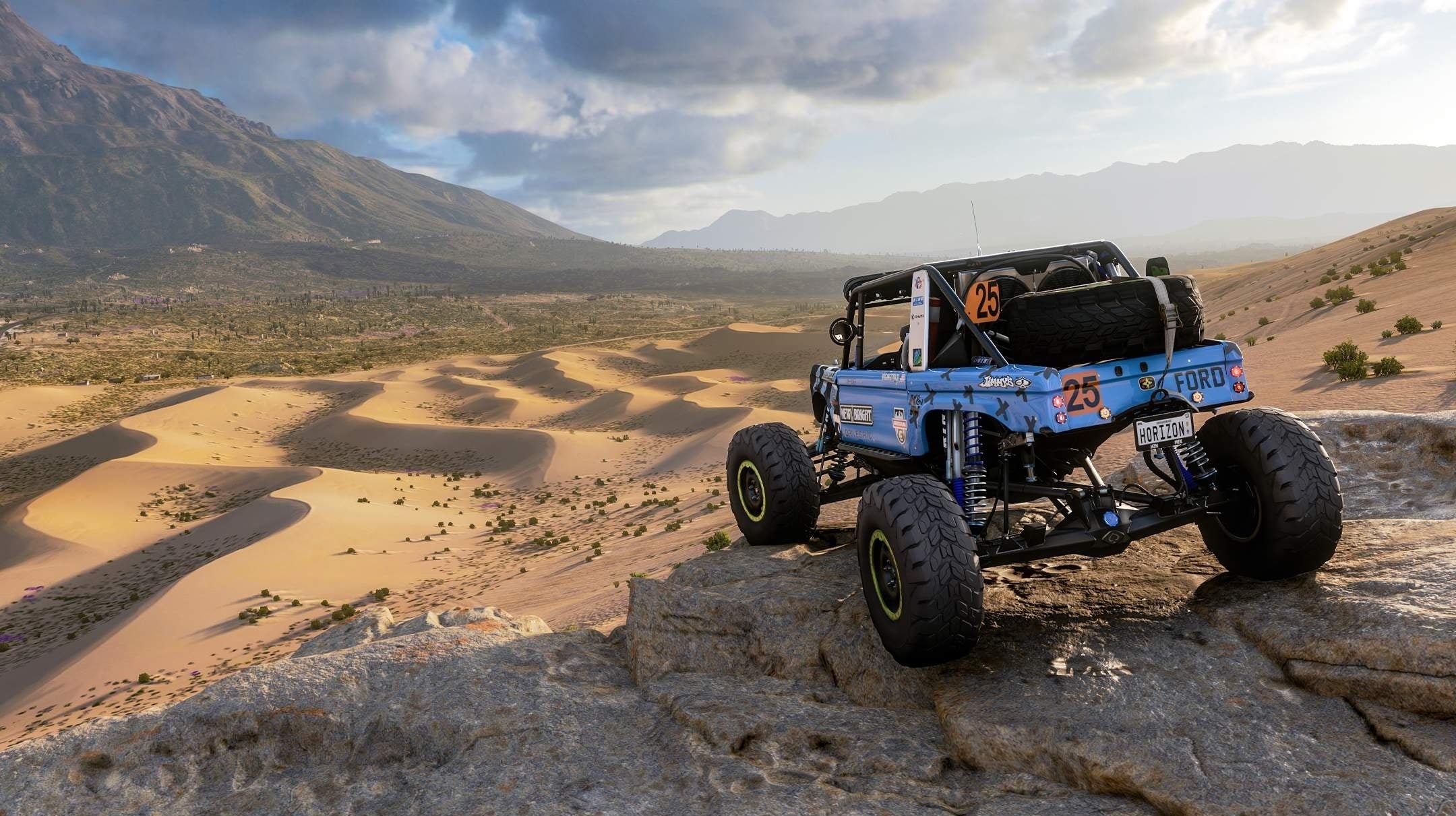 Playground Games delivers yet another gorgeous and enveloping pocket holiday, smartly restructured but reassuringly unchanged.
One key to the success of the Forza Horizon open-world driving games has been how easy developer Playground Games made that success look. From day one, these games have had a rock-solid certainty of what they were about. They have all been slick and accessible to play, and have all offered an insouciant, easygoing, thumbs-up kind of hedonism: pretty cars, lovely places, pumping tunes, good times guaranteed.
Playground has maintained the games' quality and iterated so carefully that it's hard to pick a favourite or a standout. That said, 2018's Forza Horizon 4 was undoubtedly the series' boldest step, shifting the emphasis toward an online world and regular in-game updates. At the time, I was a little hard on what I felt was a carelessly disorganised campaign and unfocused persistent multiplayer, while I recognised - but still underestimated - how transformative the weekly changes of season and Festival Playlist updates would be for the game's longevity. Between the Playlist, the game's natural affinity with its British setting, and the later addition of a buzzy battle-royale-style Eliminator mode, Forza Horizon 4 cemented the series' popularity in new ways.
Forza Horizon 5 is not as much of a trailblazer as its predecessor, notwithstanding the globetrotting glamour it drums up from its Mexican setting. This game leans heavily on the (many) things Forza Horizon already does well, makes a few judicious tweaks, and focuses most of its energy on a structural revamp of single-player which gives the campaign a colourful, storytelling sweep. Although the game only launches today for VIP players, it is such a known quantity - and Playground is such a safe pair of hands - that I feel comfortable reviewing it straight away.
Case in point: that all-important Festival Playlist. Although the game's content updates don't officially kick off for another week, a preview version of the Playlist is available to try, and it still provides the most challenging, hooky and carefully curated way to tour the riches of the game's map and garage. This is where you'll find the fantastic co-op Trial (the racing game equivalent of a raid dungeon), the themed seasonal championships, and the Forzathon weekly challenge, where a different car is the star each week. The Playlist has been expanded with more casual challenges and online components - and I was delighted to note that seasonal PR stunts now come with car restrictions, which will make executing these jumps, drifts and speed trials that bit more interesting each week.
Competitive multiplayer continues its evolution from the map-spanning chaos of the earlier games to something more purposeful. Now called Horizon Open (Playground has a mania for renaming Horizon's features), the multiplayer suite is divided into Racing, Drifting, Playground Games and the Eliminator; I've only tried Racing so far, but the other formats are unlikely to surprise or disappoint. Racing is a blast, offering focused and thrilling five-race series; controversially, however, ranked play has been ditched. Creative director Mike Brown told me that he wanted the competitive racing experience to be "more welcoming" and less frustrating than Forza Horizon 4's intense ranked play, which won't go down well with all corners of the community, but which is undoubtedly in the inclusive, fun-first spirit of Forza Horizon.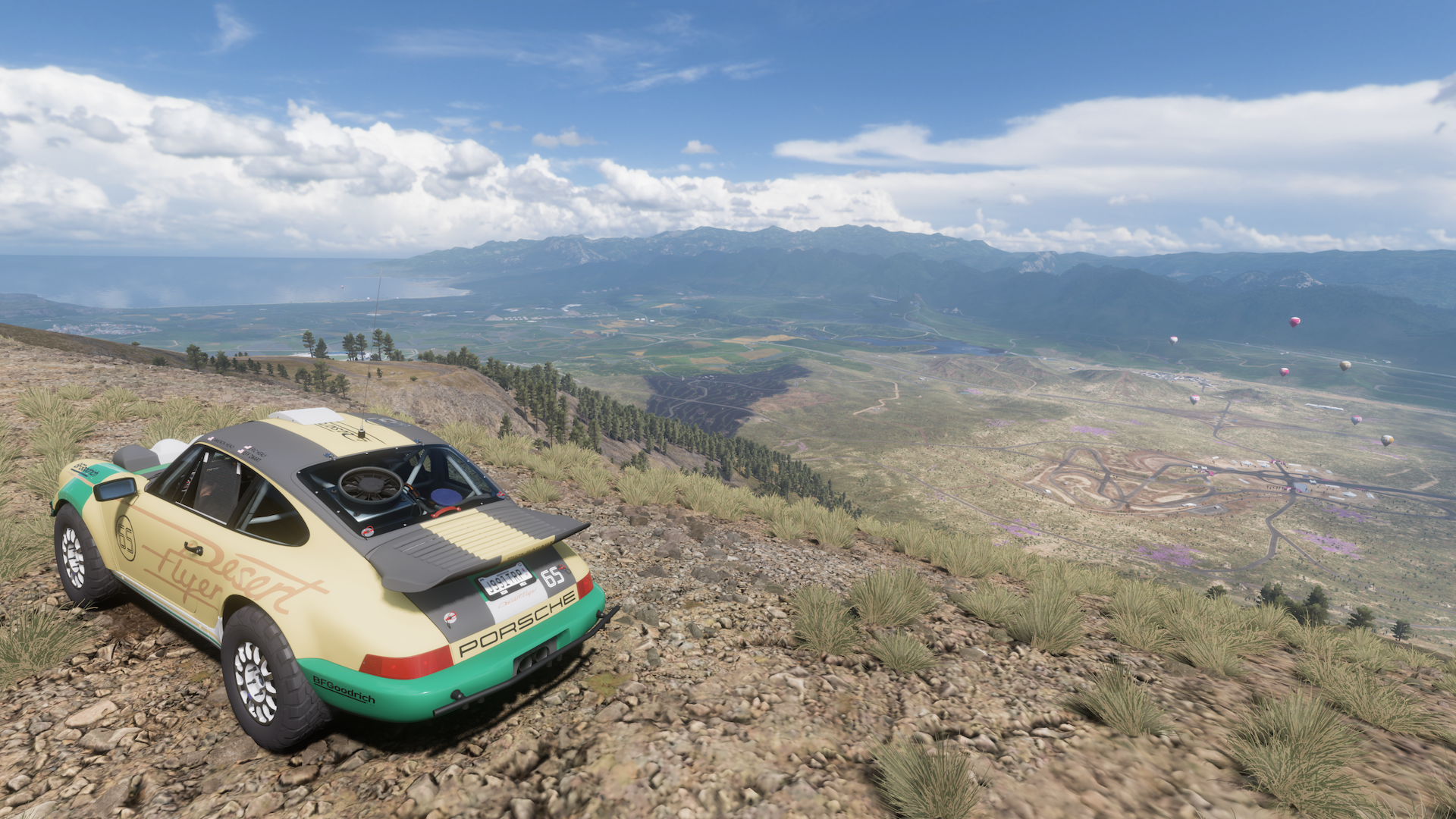 Co-op remains a unique focus for this racing series, with much of the campaign playable with friends. Forza Horizon 4's Forzathon Live has been rebranded as Forza Arcade, although I can't say it has been revolutionised - it's still the main reason for players to gather in free roam and still the same scrappy grind of rotating co-op skill challenges, but it is better paced and balanced, with some nice new event ideas. An excellent new addition is Horizon Tour, a co-op racing playlist that is basically the fearsome Trial only more chill, with lower AI difficulty and nice cross-country drives between races. Untethered from the weekly schedule, I can see this becoming one of my favourite ways to enjoy the game.
Forza Horizon has accrued an astonishing range of play styles in its nine-year lifespan. There's so much stuff to do that it can be disorienting to navigate, but Playground has chosen to lean into this multiplicity and enable them all as valid ways to play the game. You can explore the map, collecting barn finds and finding original murals and famous landmarks. You can take photos of every car in the game for Horizon Promo, or create challenges and events in the powerful Super7 and EventLab editing tools, or labour over car tunes and paint jobs, or run Rivals time trials. You can collect outfits and emotes for your avatar, phrases for the Forza Link player communication system, horns for your car. And, of course, you can collect cars.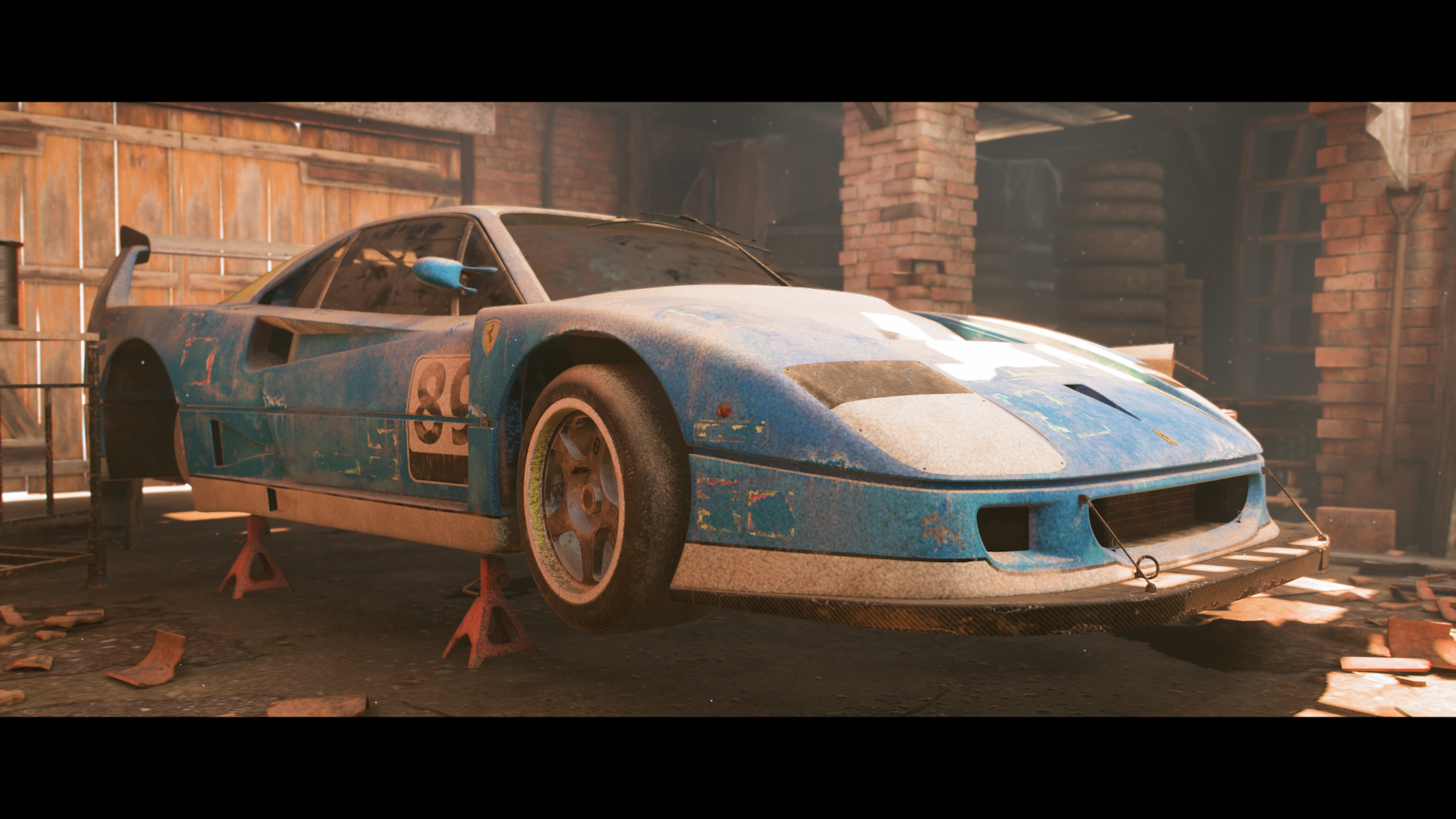 At least until Gran Turismo 7 arrives, Forza Horizon is the reigning champ of car collectathons, and like 4, this latest version feeds you a steady stream of new motors from events and slot-machine spins as well as from DLC, dealerships and the useful auction house. A new sticker-book style Car Collection view is a welcome way to visualise your progress (it retains cars you sell or give away). Although there are over 500 vehicles here, the curation shows both impeccable taste and catholic breadth, with a great eye for exotics and classics as well as more mundane strands of car-culture cool. I do wonder if the car list is starting to calcify a bit; beyond some headline new additions, there isn't a great sense of evolution or surprise to it, and (with the exception of the astonishingly fast Porsche Taycan) it lags on the EV revolution, with Teslas and other electric icons notable by their absence. These are some of the most desirable cars around; the automotive industry is entering what might be the most dramatic period of change in its history, and it would be a shame for games like Forza to be left behind.
However, Forza Horizon might be the only racing series in which the cars have to share top billing. The game's other star is its map. This is an open-world game and a hangout game as much as it is a racing game, and so location is everything.
Playground surprised many with the choice of Mexico over more obvious candidates like Japan; the same thing happened with Australia five years ago, and the choice proves similarly inspired. The map is an absolute wonder, backed by a game engine which can deliver staggering views across the whole thing from the summit of the volcano that towers over it. The environments are rich and saturated with colour and atmosphere, from humid swamps to arid dunes, from deep, verdant canyons to pastel-striped barrios. The Playground team is expert at seeding all this real estate with spectacle that judiciously balances fantasy and reality, and at sculpting road layouts that usually favour the fast and sweeping over the tight and technical. It's another masterpiece. The only complaint I have is that urban driving is underrepresented - the city of Guanajuato is incredibly picturesque, but too small and densely packed to present the tasty racing opportunities that Edinburgh did three years ago.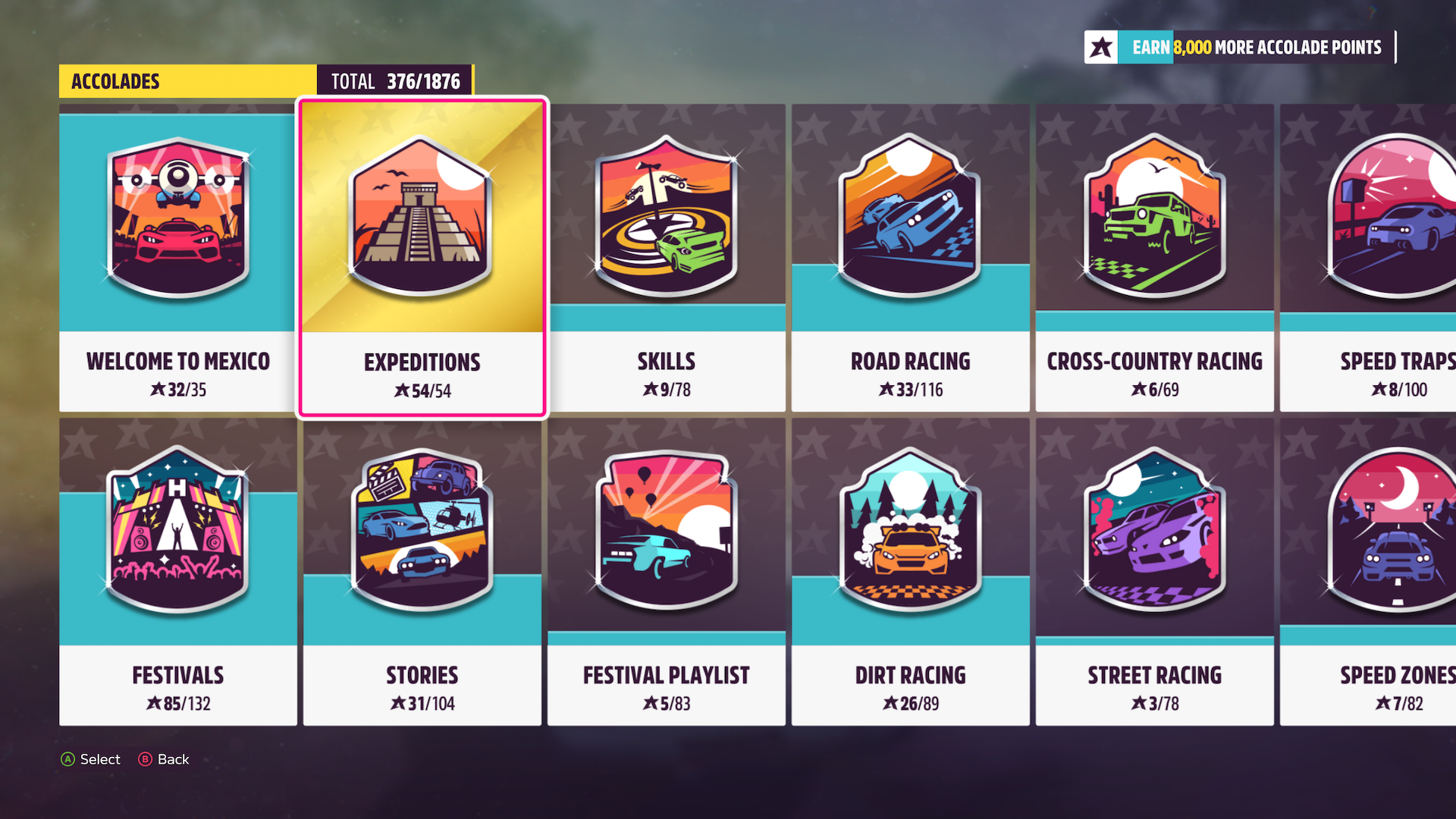 Along with the stunning landscape comes a full-throated embrace of Mexican culture that is as unfailingly upbeat (and about as sophisticated) as a tourist board ad. There's a lot of safe, broad, positive stereotyping here - quarrelsome but loving families, piñatas, lucha libre - which comes with the seal of approval of the Mexican Ministry of Culture as well as Playground's Mexican collaborators. (One bit of dialogue actually has a British festival organiser say, "I wasn't sure about doing piñatas in Mexico, until Ramiro [a Mexican guide] asked me where all the piñatas were," which is defensive but fair - some clichés are clichés for a reason.) It would be wrong to expect a deeper insight into Mexico from a racing game than from a package holiday, and Forza Horizon 5's surface-level celebration of the country is nothing if not earnest. Playground even has the self-awareness to include a storyline about annoying, rich, English tourist racers spoiling the fun for everyone else.
Yes, this is the latest racing game to strain to deliver story, and while I don't think narrative is ever going to be a natural fit for the genre, Forza Horizon 5's efforts have a clumsy charm - partly because they keep the stakes determinedly low and inconsequential. The Horizon Stories from Forza Horizon 4 are slightly more fleshed out here, thanks to the decision to give the player character a voice, and expand in theme to include a little light photography and history as well as a hymn to the Vocho, the Mexican VW Beetle. They're gauche but fun. There are also five Expeditions, which take the place of some of the Showcase stunt races from previous games. In these, you journey to open up new festival outposts with cinematic flourish, pausing on the way for a spot of contained exploration that's almost reminiscent of an Uncharted game.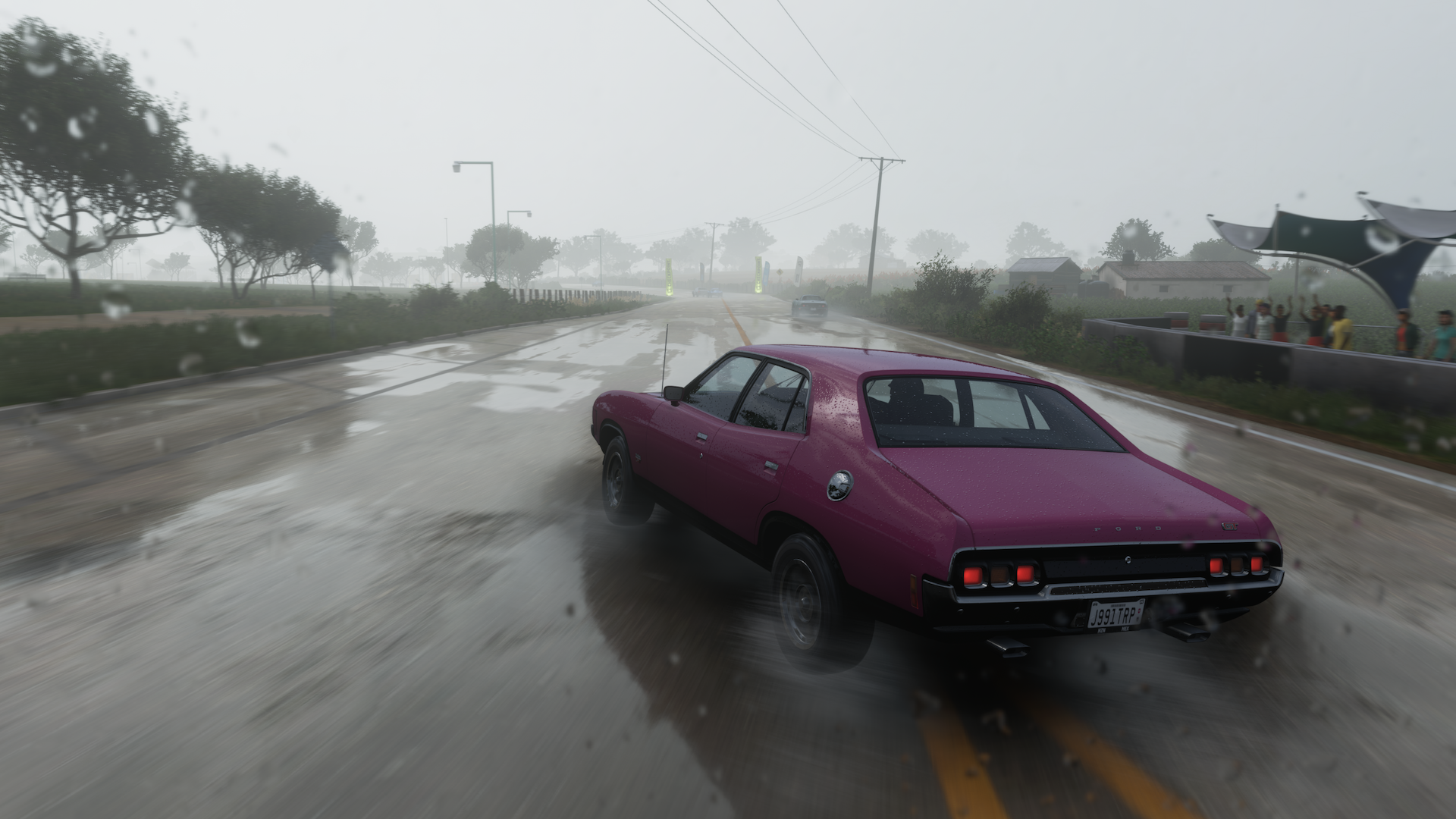 Expeditions are part of a structural overhaul of progression that breathes new life into the campaign, even as it resists the temptation to organise it too much. All activities in the game are rewarded with Accolades - a kind of granular, bespoke achievement system - and it's through earning Accolade Points that you unlock new Adventures, which might be Expeditions, signature Stories, Showcases or epic races. This might sound a bit overworked - and it's true that the Horizon series will one day have to cull some of its redundant progression systems. (Skill Points only seem to unlock the ability to earn more Skill Points, and I'm not even sure what XP is for any more.) I was also disappointed that new events are once again dumped en masse onto the map with little attempt to guide you through them or through the car catalogue, which can feel overwhelming. But the Accolades are smartly designed and paced to reward many different play styles with steady progress - you really can unlock new Adventures just by playing online, grinding Drift Zones or taking photos - while the Adventures themselves give the game a spine and a notional end point that Forza Horizon 4 sorely lacked. Playground has pulled off an enviable tightrope-walk between structure and player freedom here.
In five games and nine years, Forza Horizon has undergone rapid expansion and complication but little fundamental change, for the best possible reason: because Playground Games knocked the concept out of the park on its first go. The studio's job is now to keep things on track while enforcing some semblance of order on this sprawling celebration of freedom. It's not always glamorous work, despite the shiny cars and picture-postcard destinations, and it shouldn't surprise or even disappoint you that Forza Horizon 5 can't offer the perfection of 3 or the bold new emphasis of 4. It is familiar in the best sense of the word: comforting, personable, tailored to you, welcoming to all. It's a dependable joy.
Will you support Eurogamer?
We want to make Eurogamer better, and that means better for our readers - not for algorithms. You can help! Become a supporter of Eurogamer and you can view the site completely ad-free, as well as gaining exclusive access to articles, podcasts and conversations that will bring you closer to the team, the stories, and the games we all love. Subscriptions start at £3.99 / $4.99 per month.