Forza 5 to reintroduce Silverstone
New layout, plus added weeds.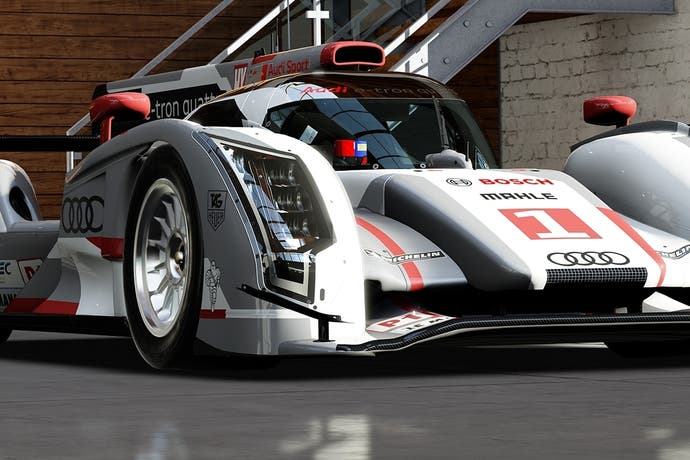 Forza Motorsport 5 will reintroduce the Silverstone track that's been a part of the series since its Xbox debut - but for the first time it will feature the new configuration of the circuit that was introduced in 2010.
The new loop that extends the track length and shifts the start finish line from Buckinghamsire to Northamptonshire (sorry, awful fact) didn't play a part in Forza Motorsport 4, despite that game coming out a year after the new configuration was first used in 2010.
Forza Motorsport 5 will use the new loop, plus a Silverstone that has benefited from Turn 10's new approach to capturing circuits. "We're not laser scanning tracks," said Greenawalt. "We've been doing for a while, but the thing is laser scanners weren't up to scratch - we were able to recreate tracks more accurately by bringing levels and GPS and scanning."
The new process means Turn 10 can replicate divots in the tarmac, as well as weeds in the grass. Maybe they'll even have modeled the set of headphones I lost there earlier this year.
Forza Motorsport 5 also deepens the partnership with Top Gear, with Jeremy Clarkson being joined by James May and Richard Hammond (he's not a real hamster). There will also be a digital Stig for the first time, setting laps on the tracks for you to beat.