Fortnite's new Teams of 20 limited time event launches tomorrow
UPDATE: Here's everything in the new 3.2 patch.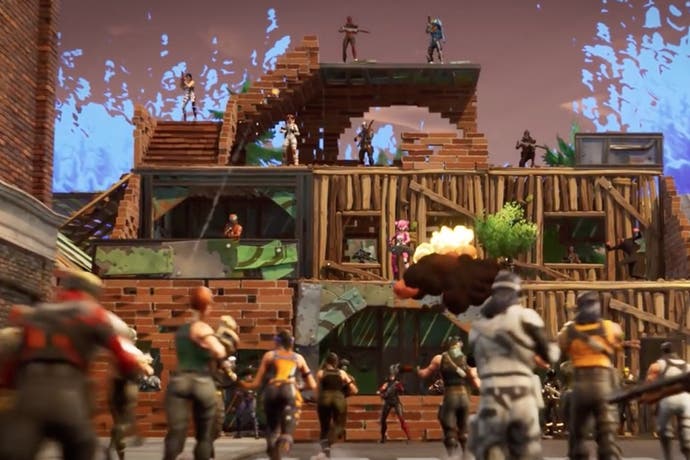 Update, 8/3/18: Fortnite's new 3.2 update is here, and Epic has offered a full breakdown of what you'll find once you fire it up on your video games machine of choice.
Of no surprise at all, given that it was announced yesterday, Fortnite Battle Royale's new limited-time Teams of 20 event is the headline addition. As its name suggests, it brings a temporary five-teams-of-20 ruleset into play.
However, that's not the end of it; update 3.2's other assorted odds and ends include this rather flash new biker-themed "Burnout" skin for Battle Royale mode: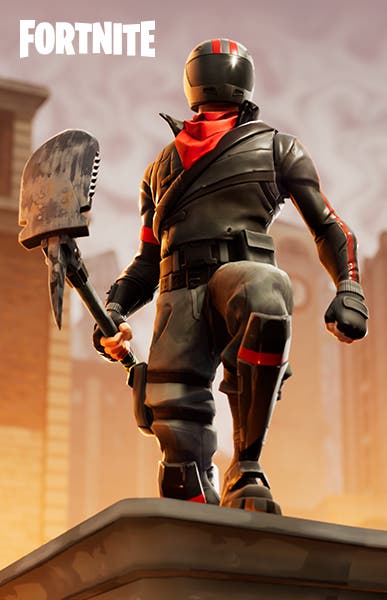 Save the World mode players, meanwhile, can pick up a new Hero in the form of Wukong from the Event store. There's also a new Boost Pad designed specifically for hoverboards. Roll over one on a hoverboard and, yes, you'll be granted s temporary speed increase.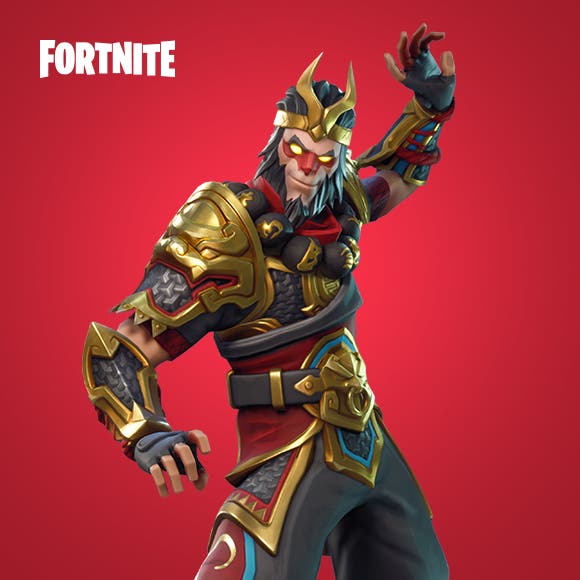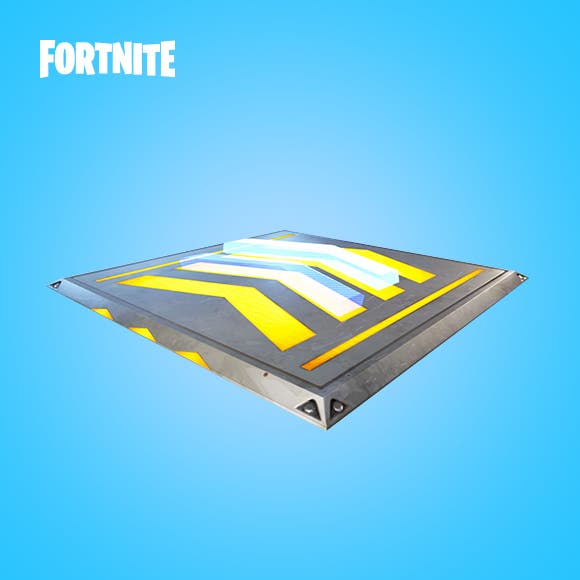 For the full breakdown of Fortnite 3.2's various additions, tweaks, and bug fixes (none of which are jetpacks, alas), cast your eyes in the direction of Epic's latest patch notes.
---
Original story, 7/3/18: Epic has announced that Fortnite's hugely popular last-man-standing mode will be expanding tomorrow, March 8th, with a new limited time Teams of 20 event.
As its name very firmly suggests, Teams of 20 shakes up Fortnite Battle Royale's usual terms of engagement by dividing each match's 100-person player count into five teams of 20.
This obviously sits comfortably between the game's permanent 4-person Squad mode, and the excellent 50 versus 50 limited time event that Epic ran last year. You can witness some artistic impressions of Teams of 20 in the announcement trailer below.
Tomorrow will also, according to Fortnite's official Twitter feed, hopefully see the launch of the new 3.2 update. Epic has yet to share final details of its contents, but fans are hoping it will activate the recently spotted, but currently inaccessible, Battle Royale Starter Pack.
This, according to numerous posters on the Fortnite subreddit, was briefly visible through the in-game store and bundles the new Rogue Agent Outfit, Catalyst Back Bling, as well as 600 V-bucks - Fortnite's in-game currency - for $4.99 (around £3.50).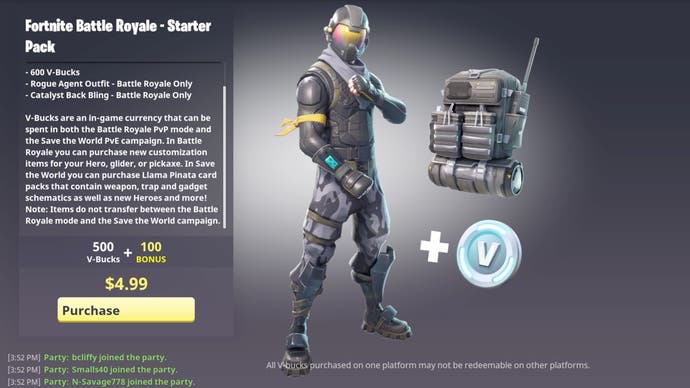 Might Fortnite's 3.2 update also add the recently-teased-but-since-delayed jetpacks, or the missing-in-action stamina rework (originally due last month)? We'll hopefully know tomorrow.